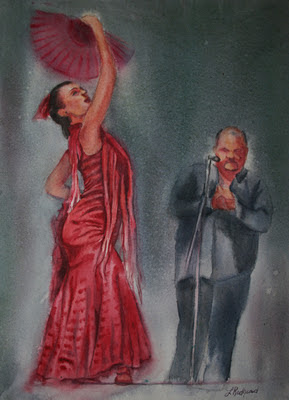 Flamenco
11×14″
Last night was my demonstration for the Artswest group out in Surrey, BC. I decided to try something new for one of my demos. That was painting a flamenco dancer wet-in-wet. Plus the photo was not the best to work from. I am usually asked to demo a portrait or pouring. But I wanted to challenge myself even more. And what a better time to do that than in front of a large group of accomplished artists. Ha!
All in all, I felt like it went well.
Thank you to Artswest for the opportunity to demonstrate!