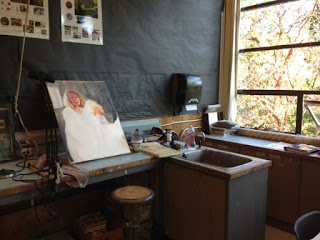 I am back at the University of Victoria for the summer working on my Master's of Art Education.
I've been here a week already and have been going like mad since I arrived.
It is good to be back in the thick of things and seeing the creativity ooze around me.
This is my studio at the school.
It is the perfect spot for me.
Right in the corner next to the water.
Even better than my studio at home!
I don't have to move to fill my water buckets.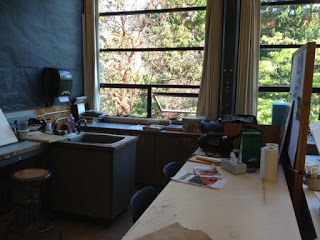 I have courses this summer and next then I will be done.