This entry was originally posted on Wednesday, March 21, 2012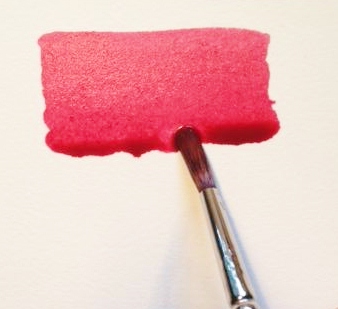 A beaded wash is a great way to make an even wash of color.
It is called this because you follow a bead of paint down your paper as you paint.
To do this, first mix up the color that you are going to use in your recyclable container. This mix of paint and water needs to be nice and juicy. Make sure you have enough mixed up to cover the area that you are painting so you don't run out in the middle of your wash!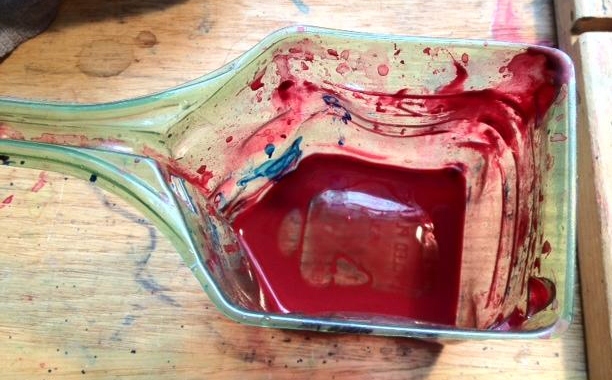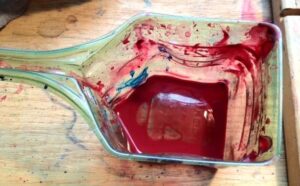 Next put your board with your paper on it at an angle. The higher the angle, the faster the paint will run.
Now dip your brush into the paint and start to paint. Gently follow that bead of paint down the paper. It is best to use the tip of your brush as you follow it down. Using the side will create streaks.
Let gravity guide you and the paint.
Only dip your brush back into your juicy mix of paint, never dip it back into the water!
Make sure you have enough of a bead to carry the paint down. Do not let it dry out!
Leave the paper at an angle to dry.
For example, I used beaded washes on the signs in my painting, Chinatown Market