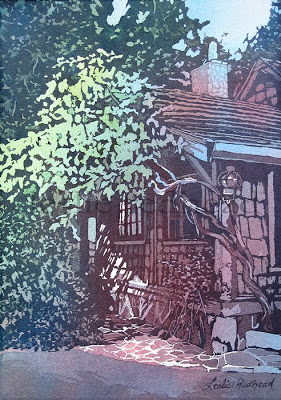 Filburg Park
Poured Watercolor, 11×14″
The above painting was juried into the
FCA Butchart Garden Exhibit
at . . . you guessed it!
Butchart Gardens
. The Gardens are located just outside of Victoria, BC and are a well known tourist attraction. They are some of the most beautiful gardens I have personally seen and something is always in bloom throughout the year.
The show starts August 1 and runs through September. If you get a chance, please drop by to see my painting and while you are there, don't forget to see the gorgeous flowers.