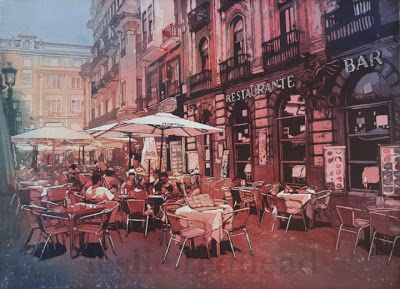 Cordoba Cafe Revealed
I was so excited to show everyone the BIG REVEAL that I am posting twice in one day!
So this is what it looks like after I pulled up the masking fluid.
I will now clean up some lines and fix a few things that are bothering me. Not much to do but enough to hopefully make it a real "wow".