This entry was originally posted on Wednesday June 27, 2012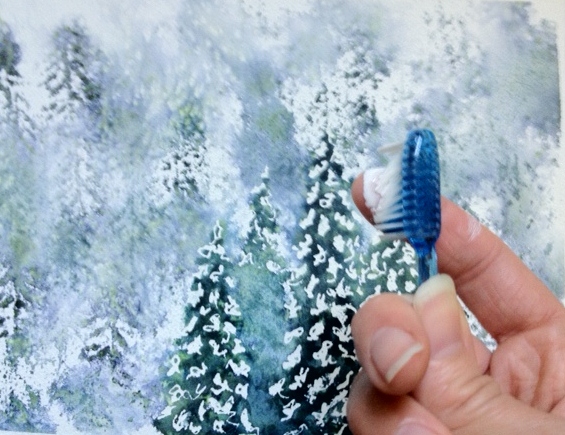 It may be summer here but while we are on the subject of the use of toothbrushes. . .
Use white watercolor or gouache with a toothbrush to create falling snow or a snowstorm.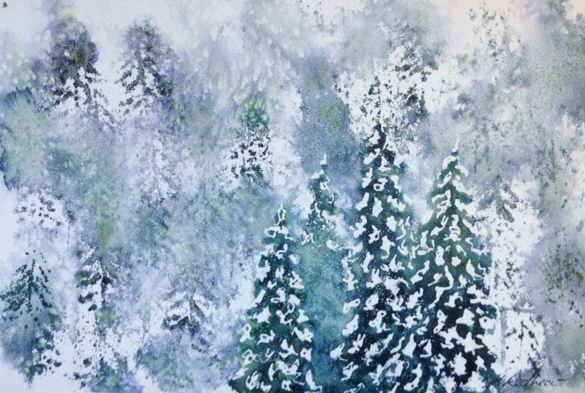 It is also fun to try some of the new iridescent colors for snow.