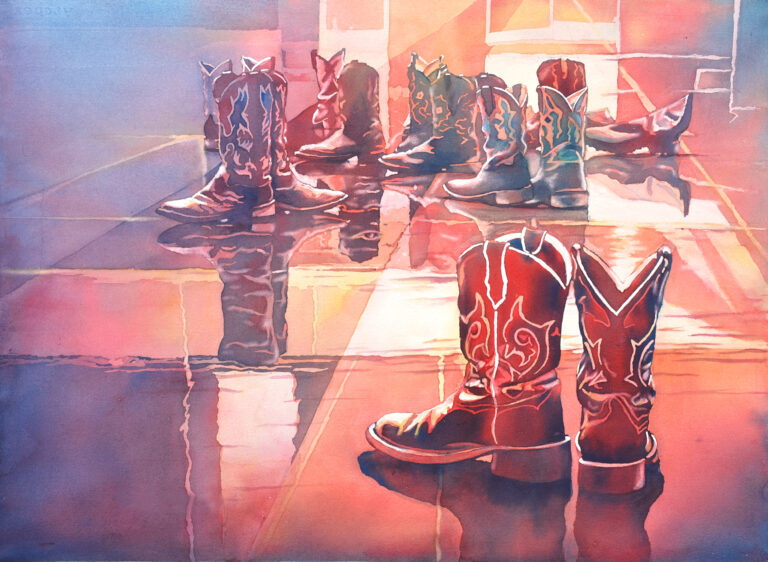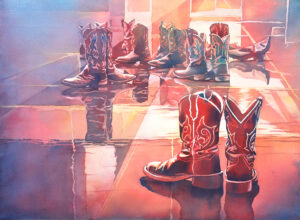 Boot Scootin' Boogie
Poured Watercolor, 21×28″
Last month I received a lovely email from another watercolor enthusiast, Nancy Shinn, that told me she had watched my process video of my poured watercolor painting Boot Scootin' Boogie on YouTube.
She enjoyed it so much that she felt inspired to create her own poured watercolor of cowboy boots. She sent along her wonderful painting of those boots which you can see below.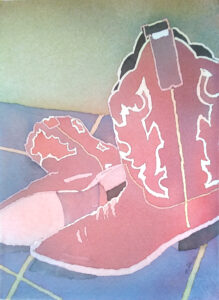 Red Boots by Nancy Shinn
Before I had received this email, I had decided that it is my life's purpose to not only create but to inspire others to create. So when Nancy sent me her email with the painting image included, it gave me such delight to know that my work inspired someone else to create in watercolor. And her painting is just so much fun. I have an obsession with cowboy boots so this painting seems to cover a few of my obsessions very well (cowboy boots, poured watercolor, and red!) Isn't it just wonderful?
I discovered that Nancy is a creative in another art form. Not only is she a watercolorist, but she is a musician and a biologist. Nancy lives in Western Massachusetts and is an accomplished flutist. She also repairs the flute and piccolo. She is such a fascinating person and it sounds like if you need your flute or piccolo repaired, Nancy is the person for you. You can read more about her and see another one of her lovely paintings on her website , Flutestar.com
Nancy has since gone on to create a whole series of boots as seen below. It is always fun to work in a series and this is an especially fun one.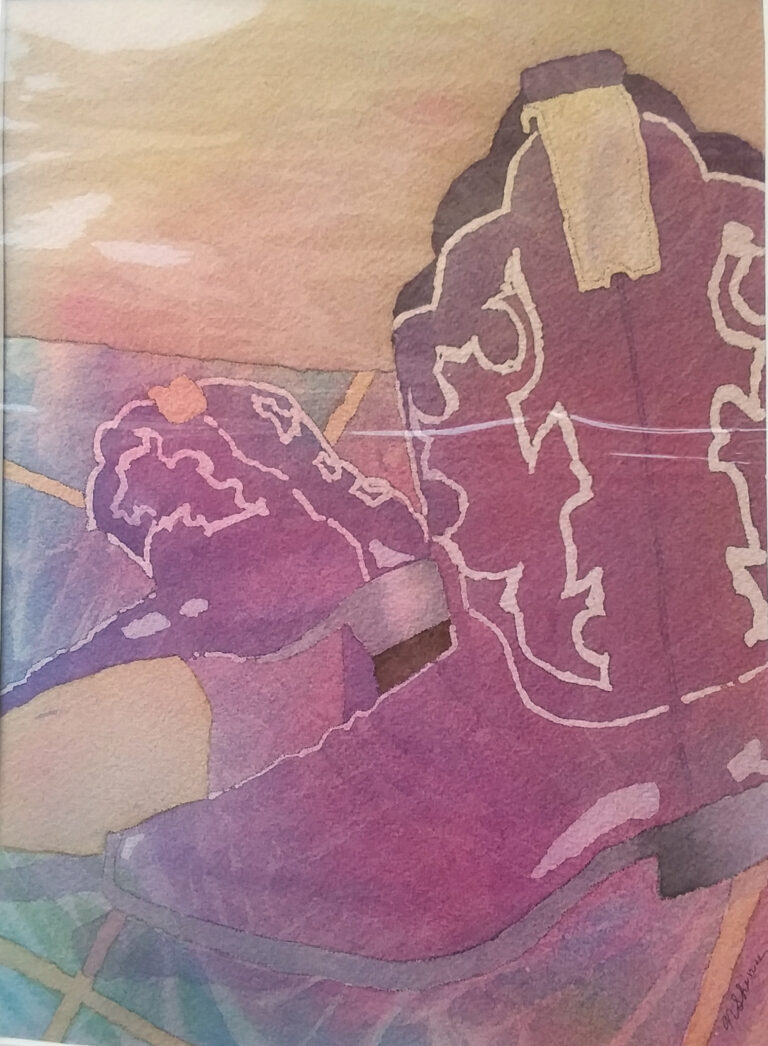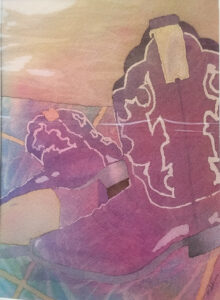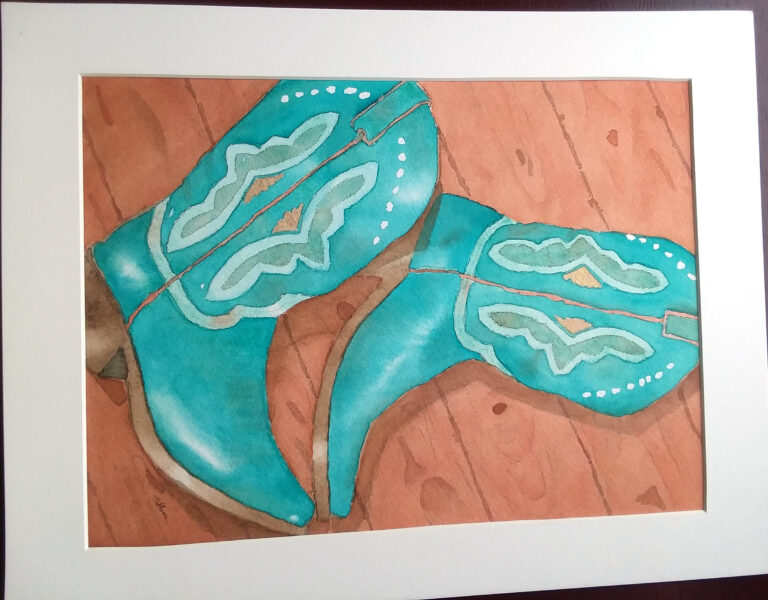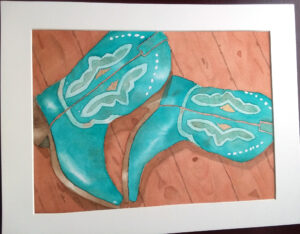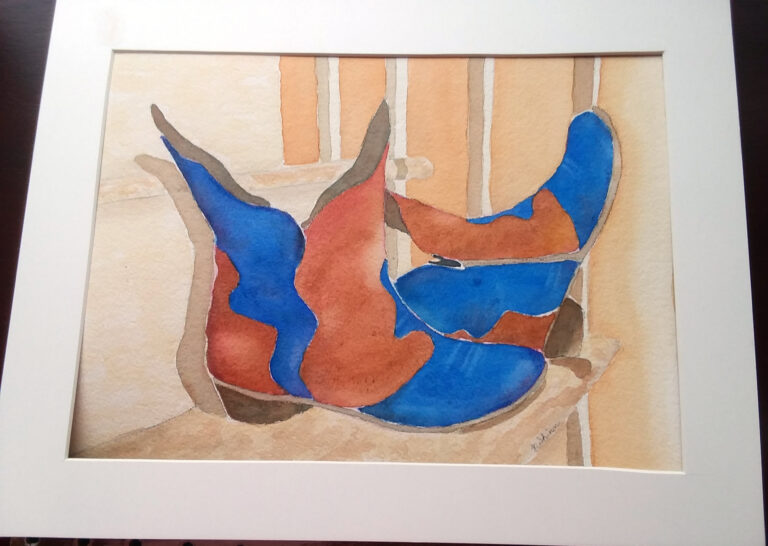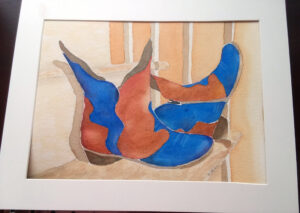 Boot Scootin' Boogie was based on a scene I had witnessed while teaching art at Declo High School in Declo, Idaho. Being a big city girl, I moved to this small town of just under 400 people in Southern Idaho. Declo is an agricultural town and cowboy boots is the norm. One morning on my way to class, I noticed all these boots all over the gym floor while the students were busy learning a dance in their stocking feet. I couldn't resist snapping a few photos that inspired me to create this painting.
Boot Scootin' Boogie was also juried into the Canadian Society of Painters in Watercolour 95th Annual International Open Water Juried Exhibition this past year. You can view this exhibition online by going to cspwc.ca
To view the first of 7 videos showing my pouring process of creating Boot Scootin' Boogie, please click here.
Below are some still images taken after each pour had dried.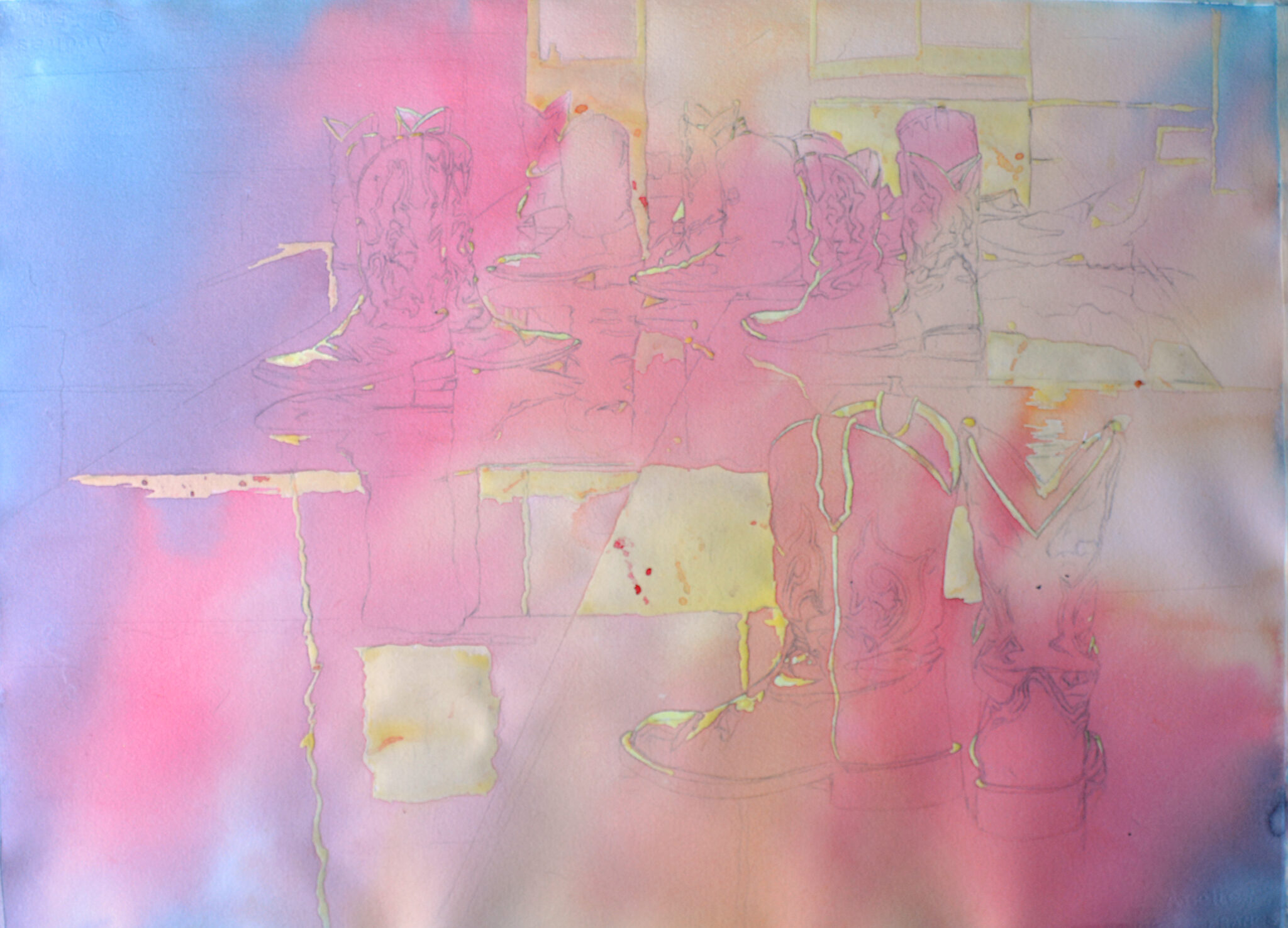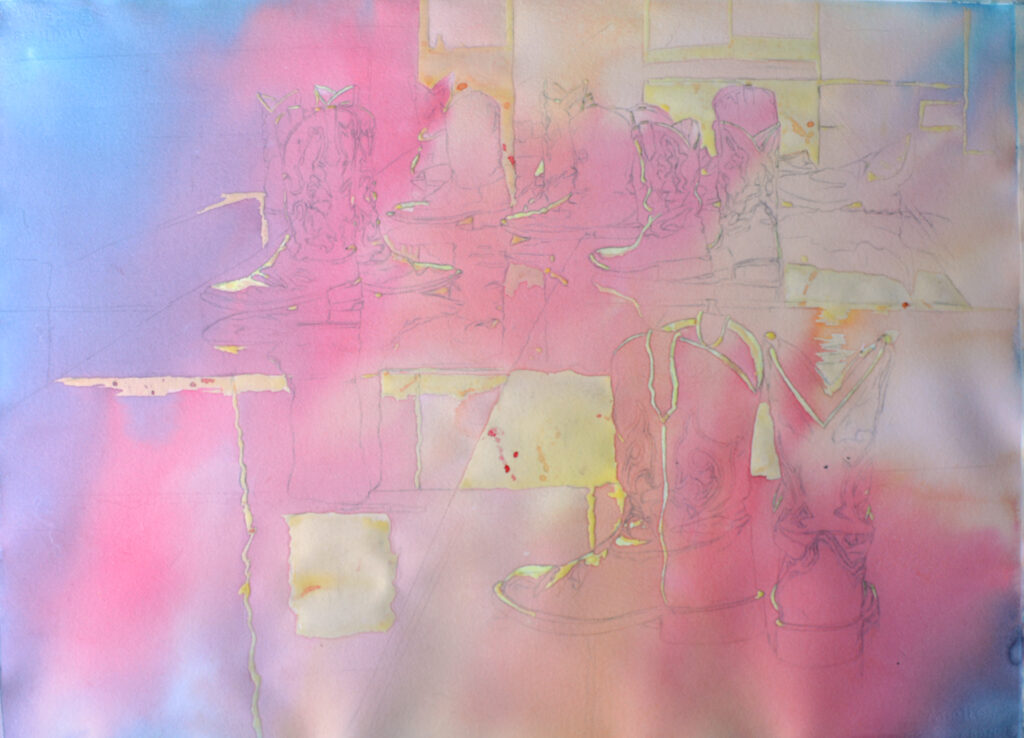 Pour 1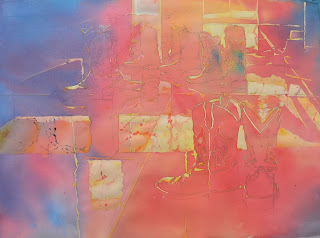 Pour 2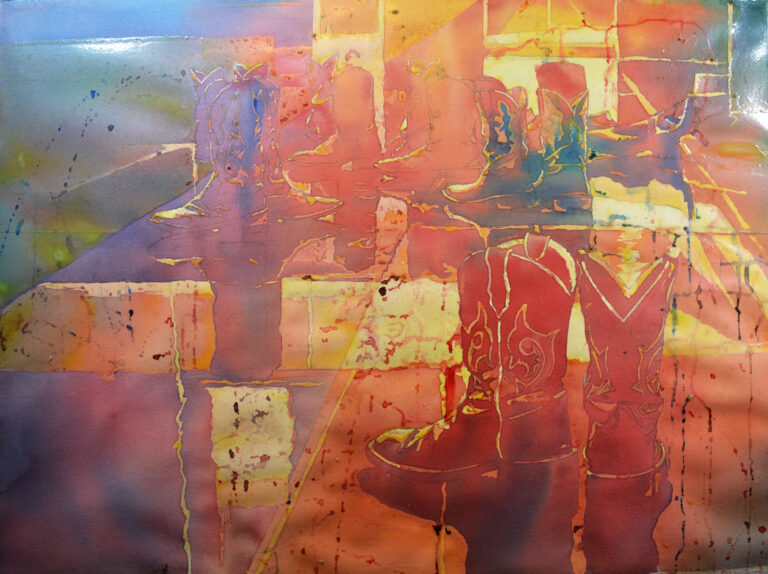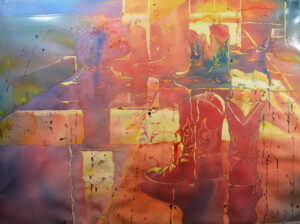 Pour 3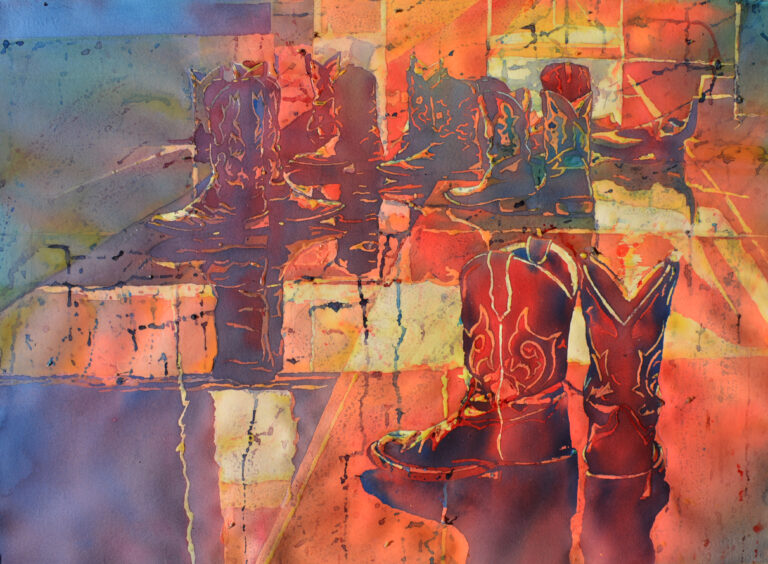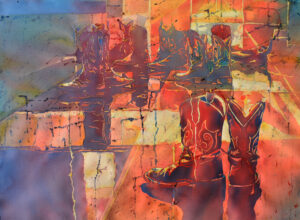 Final Pour