This entry was originally posted on Tuesday, September 11, 2012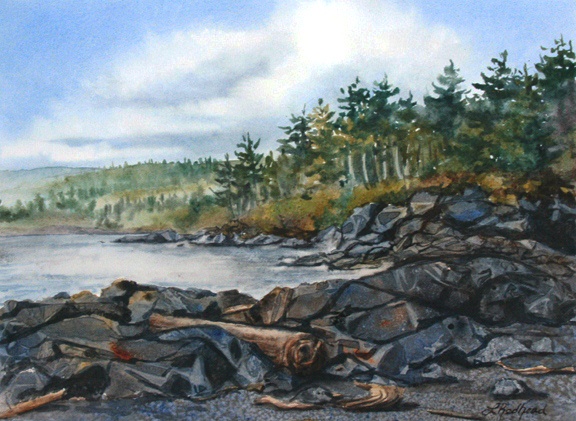 Paradise Found At Point No Point
11×14″
In a couple of previous posts, I mention the use of salt for texture in your watercolor paintings.
There are so many uses for salt that I thought I would give some more ideas about where to use it.
Table salt is an easy way to create texture in rocks and sand, as seen in the above painting.
It is also a wonderful way to create the texture of carpet and material
(which can be seen in The Attic Room)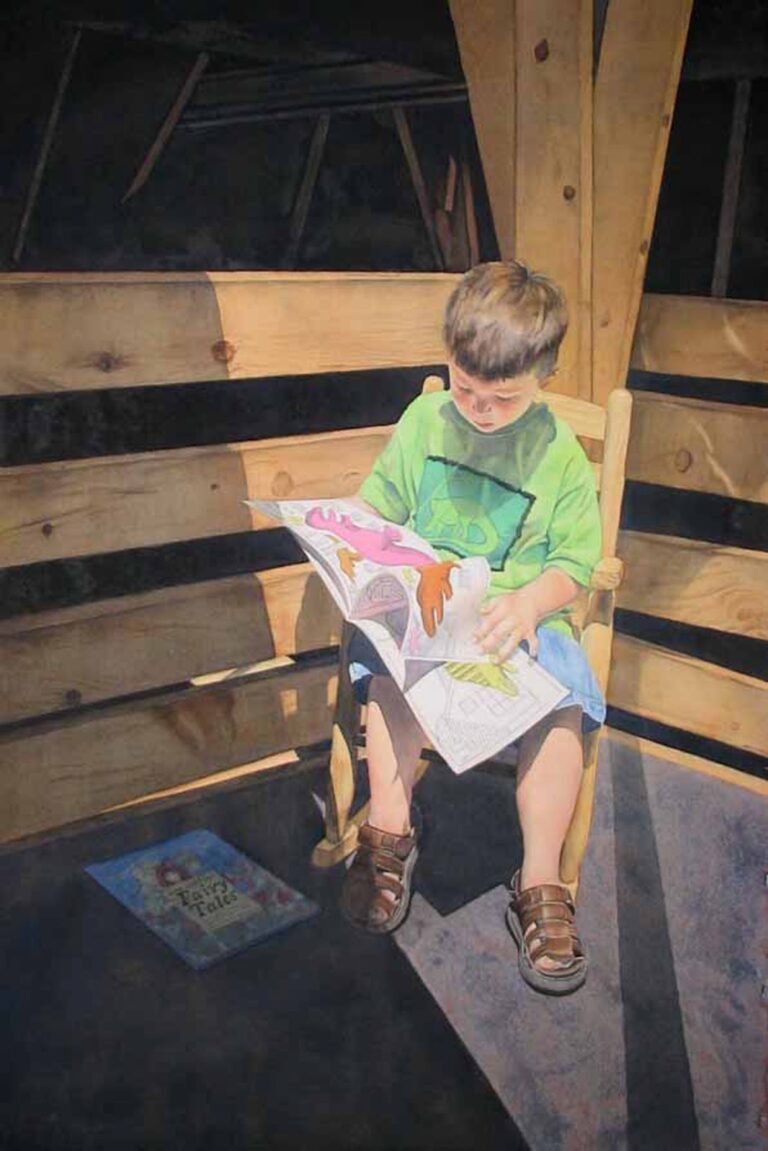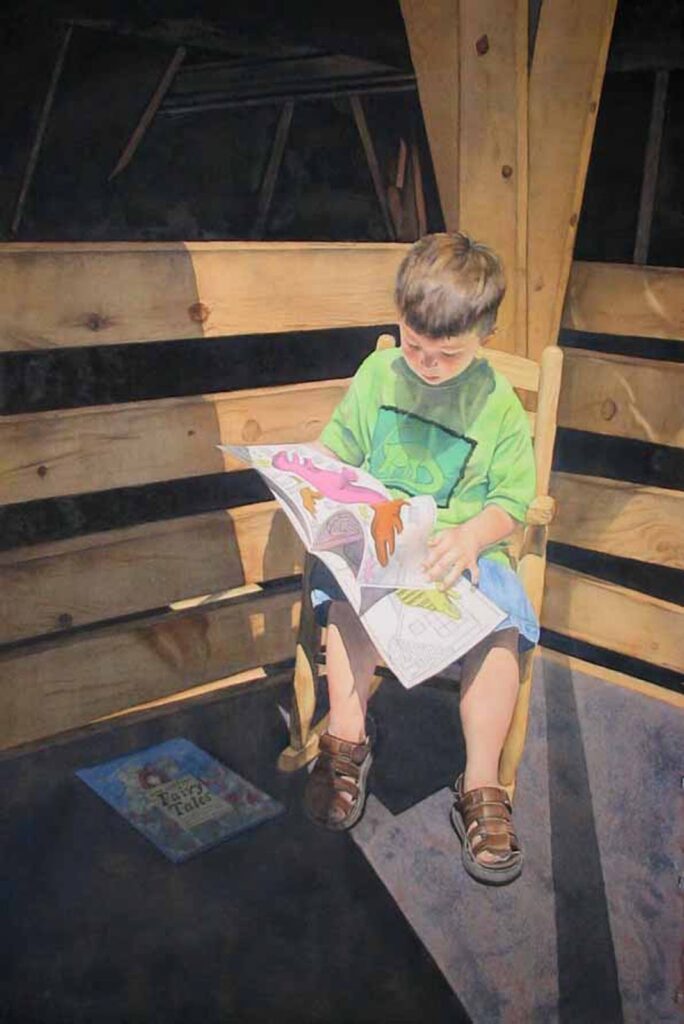 The Attic Room
25×35″