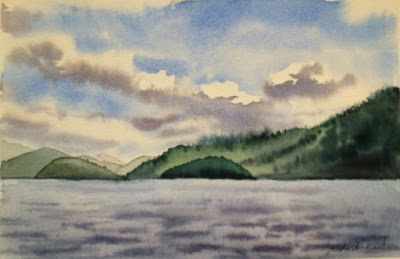 Discovery Passage
7.5×11″
Another studio tour and another successful event.
This was my first one since moving to Vancouver and I was able to meet some of my neighbors and learn more about my neighborhood.
It was also nice to see some of my students and friends.
Thank you to all that came out.
The winner of the raffle is Aleesa Sutton.
Yeah!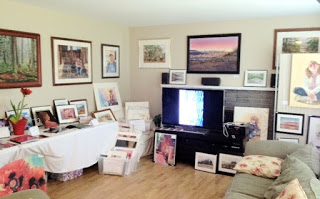 Here is what my home looked like for the tour
I felt bad that those of you that live too far away to come to the tour didn't get a chance to enter the raffle.
So I decided to hold an online raffle for the above original watercolor painting,
Discovery Passage.
Those of you that would like to be in the raffle, you must leave me a comment.
I will put all the names in a hat on Friday morning and pull the lucky winner out.
Good luck!