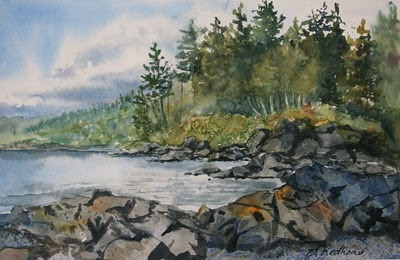 Rocky Coast at Point No Point, watercolor, 7.5×10″
This past weekend I taught a workshop in Sooke, BC on Vancouver Island at the
Ocean Wilderness Inn
. The workshop was plein air landscapes. We were fortunate enough to have perfect weather. It was sunny, warm, and no wind! We spent Saturday morning painting in the gardens of the
Ocean Wilderness Inn
and the afternoon painting on the beach at
Point No Point Resort
.
The above is the painting I did while sitting on the beach. It was a treat to spend the afternoon painting such a beautiful location.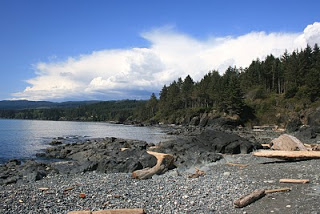 This is a photo of my view that I painted.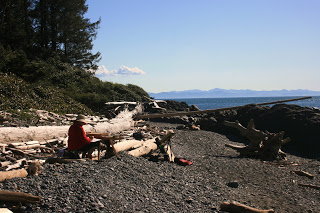 One of my students happily painting away. That is my easel in the center of the photo. She ended up painting me into her scene!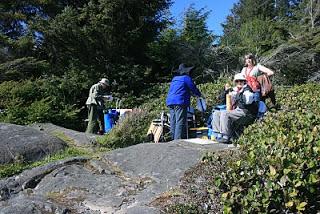 More of the attendees setting up to paint with a different view.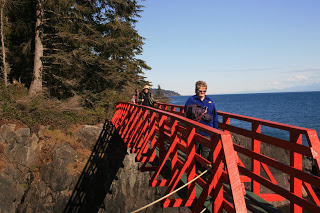 The bridge out to the Point. We didn't quite make it there with all our painting gear. There was too much to paint along the way. Maybe next time.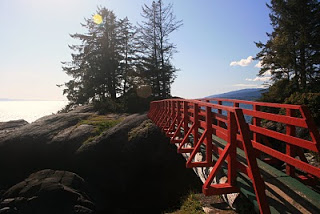 Point No Point