This entry was originally posted on Tuesday, August 7, 2012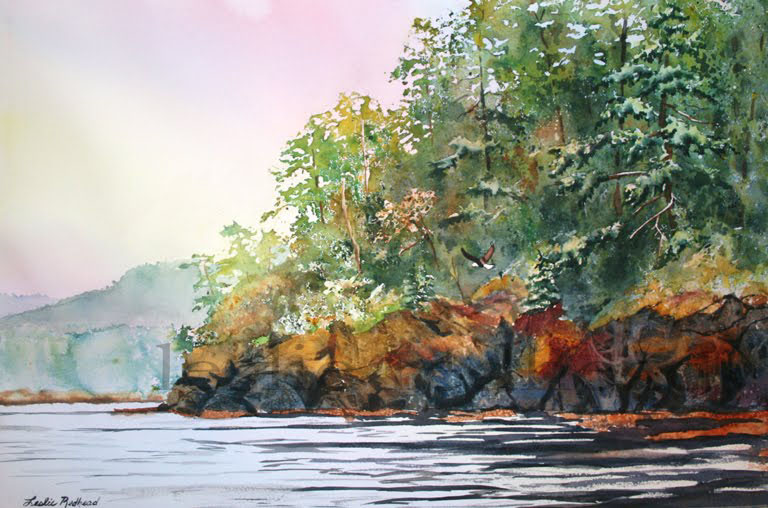 Here is an easy and simple way to create rocks in watercolor.
I prefer to use French Ultramarine Blue and Burnt Sienna.
This is because they both granulate nicely and I like the push and pull that these 2 colors have with each other.
They also make a wonderful gray.
First put down the color where you want the rocks.

While it is still wet, put down a piece of saran wrap.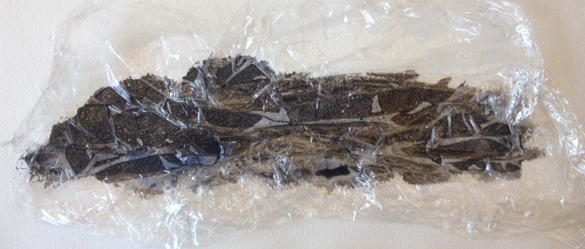 Let it dry. Then lift.

Now you have the beginnings of your rocks.