This entry was originally posted on Sunday, March 25, 2012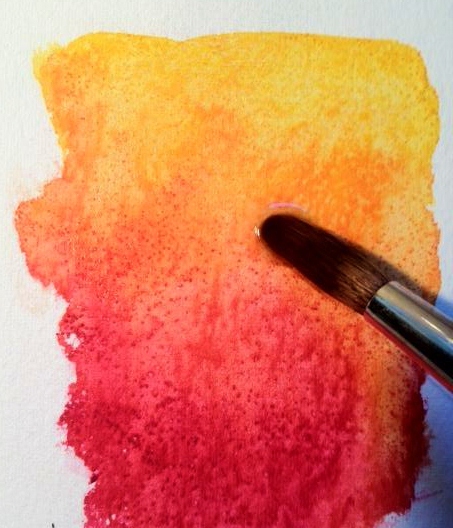 Today's Sunday Secrets is a continuation of last week's post on salt.
The questions are from Peter of New York City.
They are:
 Do you ever paint on top of the salt or do you paint first and then add the salt?
 And does salt damage the paper over time?
Great questions. Thanks, Peter.
When using salt, I paint first then add the salt while the paint is still wet. It is best to do it in one go.
I do not paint on top of the salt because the effect of the salt will be removed. However, I do apply a quick wash of water or a pale colored glaze to the area after removing all the salt. I do this with either a large round brush or a hake brush and a light touch.
This is done because of the possible corrosive qualities of salt.
Once the salt is removed, some dust is left behind. I apply the wash to not only remove the dust, but to brighten the painted area.
I learned how to use salt from the Queen of Salt, Judy Morris, many years ago.
I asked her if there was a problem with the salt affecting the paint or the paper.
She said at that time that she has been painting with salt for a couple of decades and had yet to see any detrimental effects. She is the one that suggested a glaze of water after thoroughly removing the salt with a palette knife.  She also recommends using un-iodized salt.
I must admit that I have used iodized salt. I tend to save my salt packets from restaurants and keep them in my tote bag for when I am traveling. I haven't seen any problems with the salt and it is much better for my paints than my heart.