This entry was originally posted on Sunday, April 15, 2012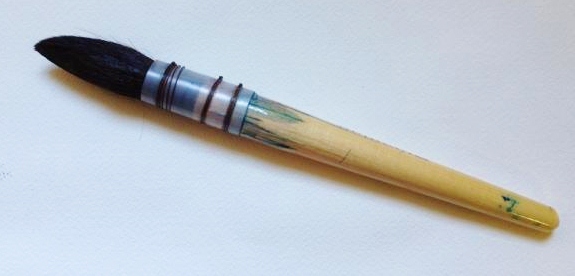 This week's Sunday Secrets comes from Lorraine in Surrey, BC.
Her question is "What do you use a mop brush for?"
Thanks, Lorraine. That is a good question.
A mop brush is a natural hair brush made from squirrel hair. It is very absorbent, holding a lot of water and paint. It is also a soft brush. In fact it is so soft that it becomes floppy when loaded with paint which makes it difficult for painting fine detail.
A mop brush is great for putting down large washes of color and or water quickly and loosely.
It is good for skies and for a quick undercoat of diluted color.
Just remember floppy and sloppy.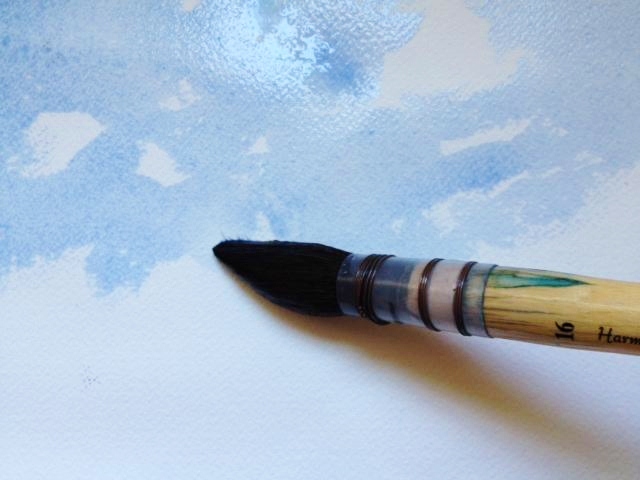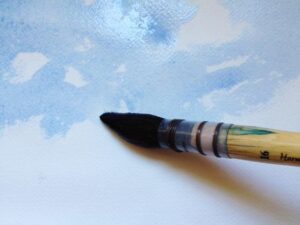 Watercolor artists such as Joseph Zbukvic and Sandhu Singh use a mop brush to block in large washes of color before they begin to paint detail.