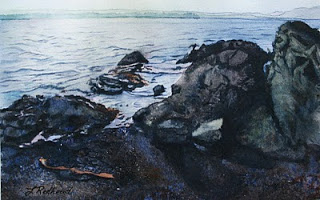 The Rocky Shore, watercolor, 7×10″,
This painting was a demonstration for my landscape class. It is a short course so trying to fit in everything I want to teach has been a challenge. This lesson was on rocks, sand, and water.
The photograph was taken from Quadra Island looking towards Campbell River on Vancouver Island. My son named the painting.
PayPal is accepted.