This entry was originally posted on Thursday, April 12, 2012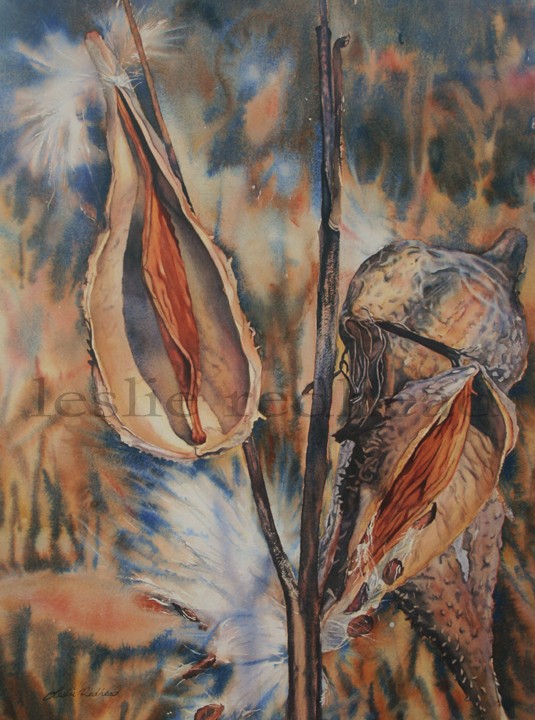 Milkweed, 21×29″
The background on Milkweed was done with wet-in-wet painting.
Over the next few days I will be giving a few tips about how to master wet-in-wet painting.
The first thing to remember is that the more wet the paper, the further the paint will spread.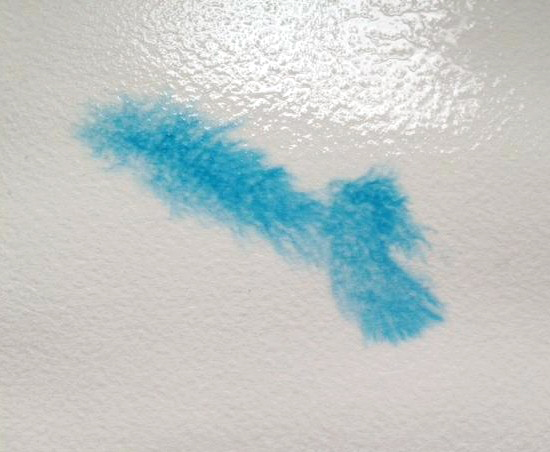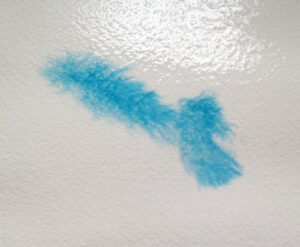 (Wet paint dropped into a wet water wash)
Since there is more water in the paper, the color becomes quite diluted. Once dried, the color will look much lighter.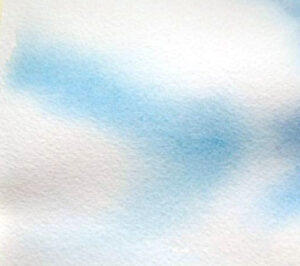 This is how the above streak of paint looks after it has dried.