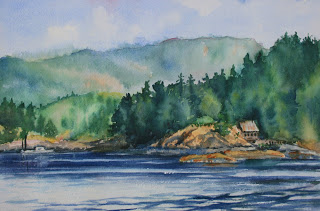 I started this painting in one of my classes and finally had the time to finish it a couple of days later. It is from photograph I took while I was whale watching near Quadra Island. Didn't see any whales but my friend and I did see every other kind of wildlife imaginable (excluding sheep).
I feel like I overworked this piece. Maybe it is because I did it over a couple of days and probably broke my 1 hour rule. But I will try, try again.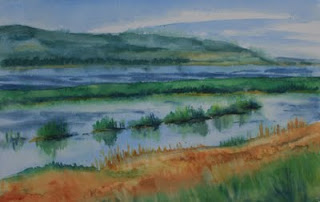 Because I did feel like I overworked the other painting, I did have to try again and this is the result. It is of the Great Salt Lake again. It was done in 55min and I am quite pleased. There is a freshness to it that the other one lacks. Now I know that I need to do it all in one go and I can't put it down until it is done.