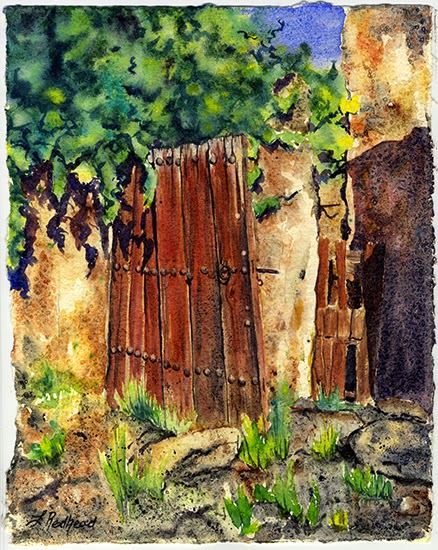 Above El Molino
watermedia
11×14″
I arrived back from Spain just over a week ago and then headed off to Victoria again to teach another workshop. (For those of you that don't know, I live in Vancouver. Victoria is on an island off the coast and I take a 90 min ferry ride to get there)
The painting of the door is from an old house on top of the hill behind the resort where I taught the workshop. The resort is called El Molino de Conde. It is an old bread mill. The house is in the middle of olive trees and has probably been falling apart for decades. The nails on the door are no doubt hand made since every single one was a different round shape. It added to the rustic feeling of the place.
Here are some more photos from the trip. I went with my daughter who turned 18 while on the plane there. This trip was not only an opportunity for me to teach in Spain but a gift to her and time for us to spend together before she goes off to university in the fall.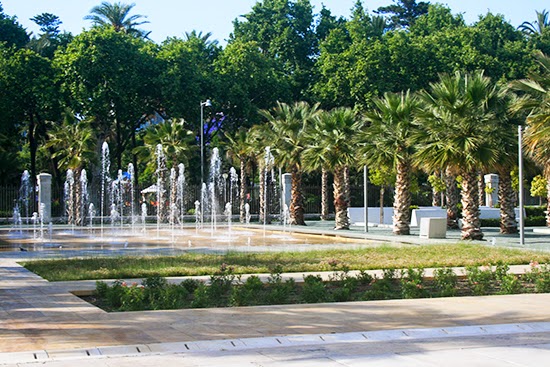 Malaga, Spain
(absolutely loved Malaga!)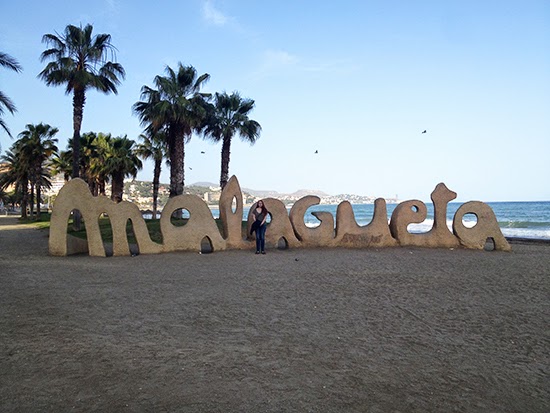 The beach at Malaga
(my daughter is standing in front)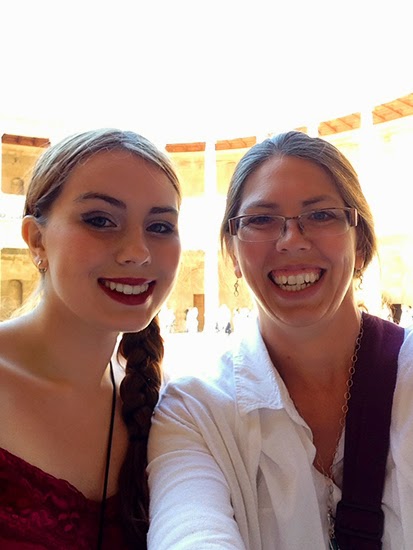 My daughter and I.
(The gorgeous one is my daughter)