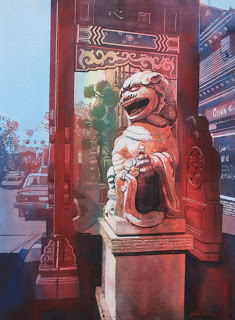 Artists In Our Midst is a group of over 50 artists that are opening their homes and/or studios to the public.
It will be my first studio tour since moving to Vancouver.
So it is like a debut moment for me.
Hopefully it will be a success.
Tonight is a reception at the Roundhouse Community Centre.
All the artists have work being displayed.
It will be exciting to meet the other artists and to see all the wonderful pieces of art.
Please join me in my own studio (#36) on Saturday and Sunday, May 19-20, from 11am-6pm.
More information and a map can be found by clicking
here
.