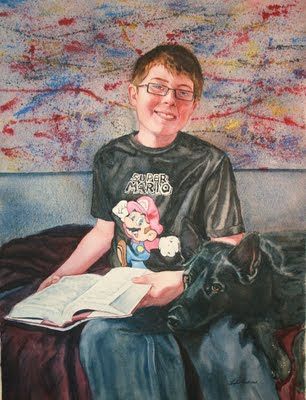 Blake
22×28″
This is a portrait I did last month for my portrait workshop. It is of my son, Blake and our dog, Twilight.
I wanted to capture a feel for some of his favorite things. The background is a splatter painting he did for his birthday party with some friends. He loves Mario Bros. anything and is an avid reader. And of course Twilight is his best friend.
Blake is also an artist. Here is another sample of his recent work.