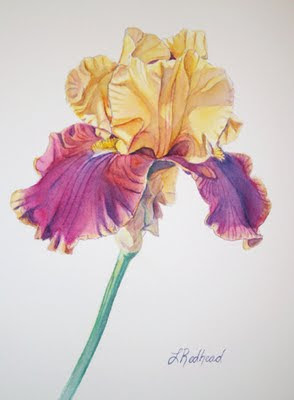 Royal Gold
6×8″
I have been working like crazy trying to get several things finished this week. I accepted an illustration job a couple of months ago and now I am regretting it terribly. Just not enough time in my life. This work can be seen on my
illustration blog
.
I also had the fantastic opportunity to learn from the master of all watercolor,
Joseph Zbukvic
. It was a wonderful four days of painting on Granville Island.
Finally, this past weekend I taught a workshop to a fabulous group in North Vancouver. I am currently completing the painting and hope to have it done soon.