This entry was originally posted on Saturday, October 13, 2012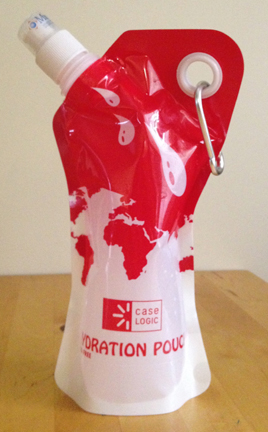 When painting plein air, don't forget the water!
I recently found this wonderful water container to carry my water in.
It has a hook on it so I can hang it off the handle of my carrying bag.
The best part about it is that it does fold up on itself so I can easily toss it into just about any bag or backpack while traveling.