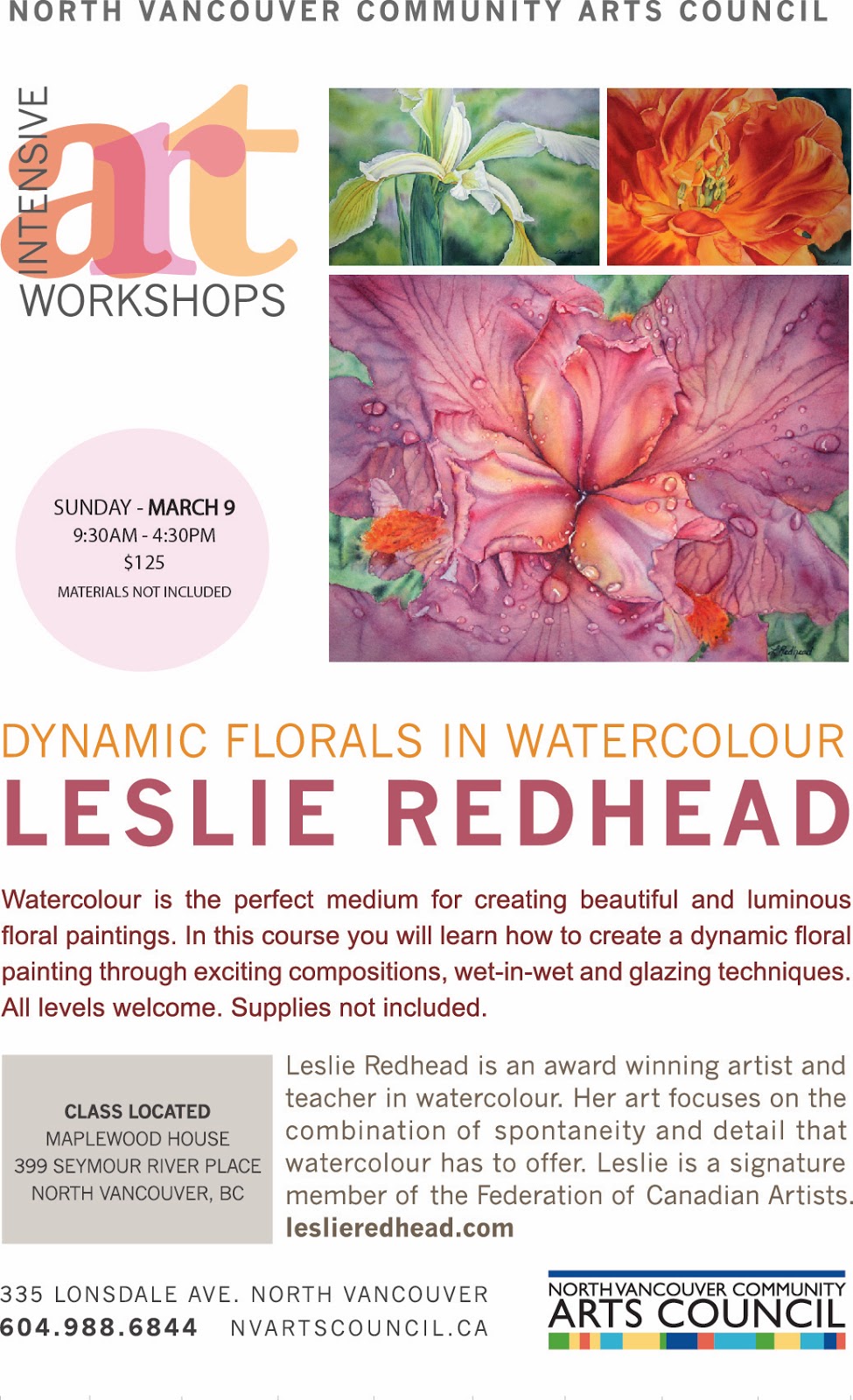 I will be teaching one of my favorite workshops on March 9 in North Vancouver. It is Dynamic Florals in Watercolour. I love teaching this workshop because I am a huge Georgia O'Keefe fan and enjoy creating florals that are big and bold, similar to hers.
It is sponsored by the North Vancouver Community Arts Council and will be held at Maplewood House. It is a one day intensive and all levels are welcome. If interested, you can find out more information by clicking
here
.
To register, you can do so online or call the NVCAC at 604.988.6844.
I hope some of you will be able to join me.