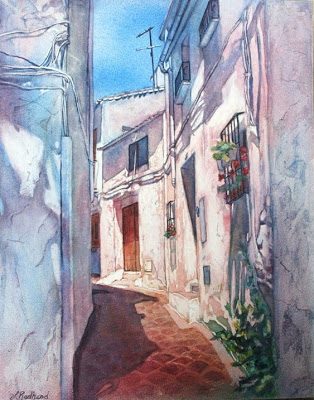 Poured watercolor on clayboard
I spent last week experimenting with technique and medium. Both of these paintings were done from the same photo taken in Zuheros, Spain but done two different ways. The first painting is a poured watercolor done on clayboad. I usually do my pours on paper but wanted to try it on clayboard so that it can be framed without glass. I only did 3 pours instead of my usual 5 and then I painted the rest. I only did 3 because I was anxious about the masking fluid staying on too long.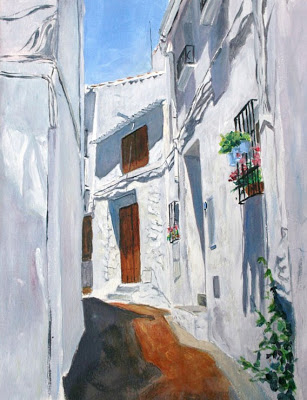 Acrylic
As most of you know, I have not touched acrylic in years. I decided to try it again just for fun. The above painting is the result. It seems to be more true to the photo than the watercolor.
I would love to hear which painting is more favorable.