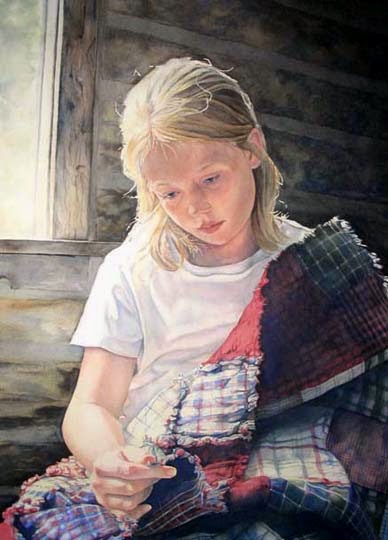 Faith of Generations
Painting of my niece done in 2005
Many years ago I did the above painting of my niece, Jaime. Jaime is my sister's daughter and is from Idaho.
I jokingly called her my muse because she was the perfect model and I did several paintings of her.
Jaime is currently serving a mission for our church in Florida.
Last week I heard from a New Hampshire friend that I had not heard from in a very long time. She messaged me on FB and told me that my daughter's cousin discovered the painting of herself in her home. WHAT? I was very confused at first and then started to piece things together when I discovered that my friend, Elizabeth, now lives in Florida. Wait a minute. Jaime's also in Florida. And I did a few paintings of Jaime. So that means that Jaime knocked on Elizabeth's door and saw the painting of herself!?!
WOW!
How cool is that? Not only did Jaime find the painting of herself in someone's home, but my friend that purchased the painting met the person in the painting! I was amazed by this. And so was Jaime and my friend.
Jaime has written about the experience on a blog which can be found
here
.
Not only did the experience answer Jaime's prayers but answered mine as well. I realized that God knows and loves each one of us and this was another one of His tender mercies reminding me of that.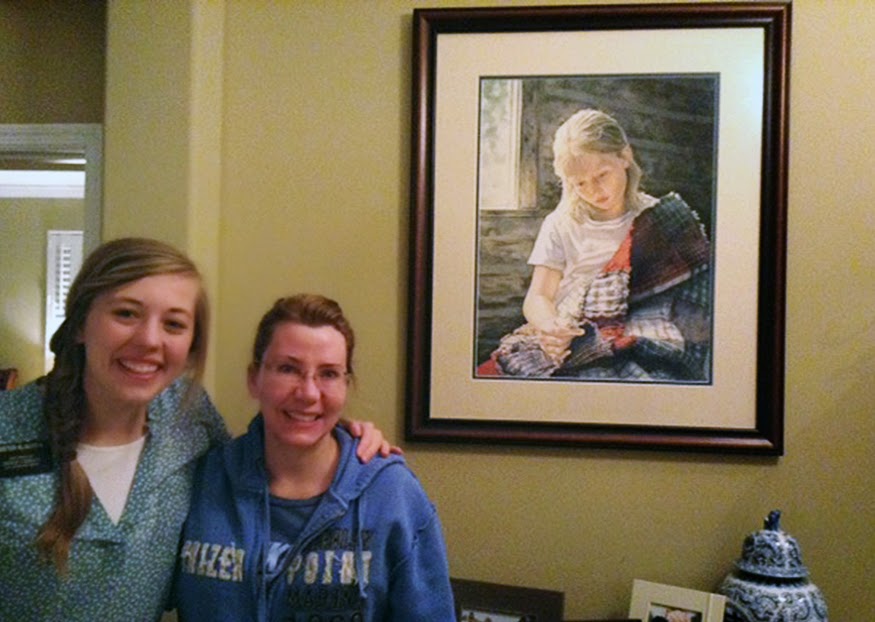 Jaime and Elizabeth with the painting of Jaime