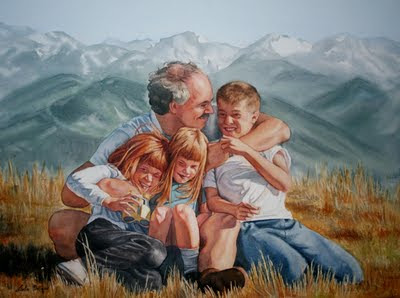 Commissioned Family Portrait
22×30′
I just finished an amazing and intense 7 weeks working on my Masters of Art Education at the University of Victoria. Whew! What a wonderful journey. It has been fantastic. I met some amazing artists and educators and made some new friends.
During that time I continued to work on a commission of the family above. It is complete and has gone to its new home.
I am heading to Idaho on Sunday to visit family and to teach a workshop on pouring watercolor. I can't wait to see my children (who are visiting cousins) and to bring what I learned into my teaching practice.
My hope is to tell you more about this and to show you what I have produced. I wanted to do that while I was in school but time ran short each and every day. I even pulled a few all nighters to get the papers done!
But that is another story for another time. . .