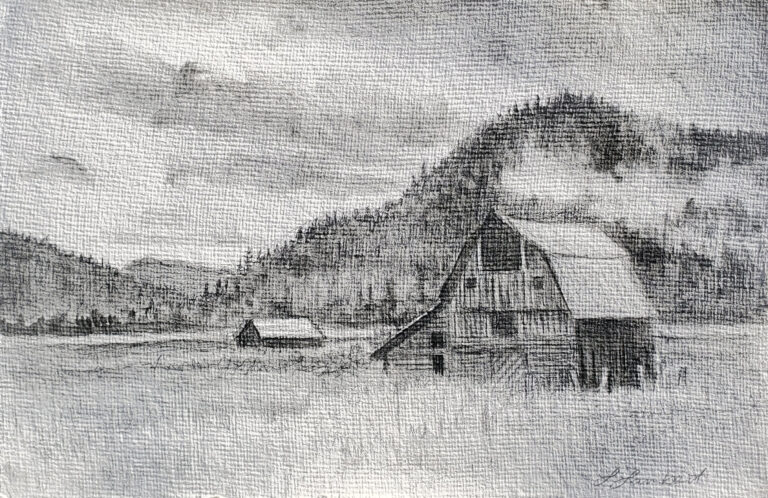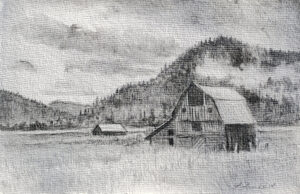 Barn Study #1, 6×9″
Finding Time
Even though I am a professional artist, I still struggle with finding time to create and always have. There are always distractions and life tends to get in the way.
When my children were younger, I had to discipline myself to wake up at 5:00 am to squeeze in an hour or two of creative work before they woke and the house got noisy. As they became teenagers, their early morning classes or practice cut into my creative time. I found my way around this by carrying my painting kit with me to these classes or practices in the hopes that I could get at least 30 minutes of painting in.
I had high aspirations that when the kids were grown, I would be able to spend long stretches of time in my studio, happily painting away.
Current Distractions
However, the past few months have continued to frustrate me in that effort, even though this is my profession!
My husband and I are currentlyliving in Central Washington for the winter. He was called back to a job here, and not wanting to be alone at the lake during winter, I chose to join him. Our space is small and my time is filled with teaching 3 university courses. Although teaching online is extremely convenient, it has also been a challenge to interact via email or zoom with university students from all over the world. Plus there is a different rubric to follow when teaching university courses. 
Recently, our weekends have been spent returning to the lake in Northeast Washington (a 5 hr car ride) to repair broken water pipes, meet with contractors (did I mention we are building a new home there?), and deliver the new tractor.
All of this leaves little time for art.
Managing Distractions
Years ago I read a story (don't remember where) about an artist that knew the challenge of fitting it all in as she tried to raise a family. She decided to paint 2 hours each day, every day, no matter what. After 20 years of this, she had advanced her art to the point that she had a career as an artist. She had clocked well over 10'000 hours, becoming a confident professional artist.
I have found inspiration in this story for most of my career as I try to fit my art in among the distractions. At one time I tried to create a painting every day. There have been times I tried to tell myself to get just 20 hours in each week, as if it were a part time job. It might be early morning, late evenings, or during swim meets but 20 hours was my quota. Some weeks it worked, some weeks it didn't. Lately it has been only small snatches of time while waiting for those contractors to arrive, dinner to cook, or in between zoom sessions.
Fortunately, I discovered watercolor graphite last month and have been using it ever since. I found that this is way more convenient than carrying my watercolors all over and I still get to paint and practice my art all at the same time. All I need is my watercolor journal, a water brush, the tin of graphite, and a pencil. It keeps me creating and it keeps my skills more finely tuned. Perhaps these might even turn into larger paintings someday. 
(If you missed my review of watercolor graphite last month, you can view my video here. And no, I am not getting paid by Art Graf. I just love this product) It keeps me creating and it keeps skills more finely tuned. 
The Work
Below are a couple of my drawings that I created in between the responsibilities and distractions.
These are available on fine art site at leslielambertart.com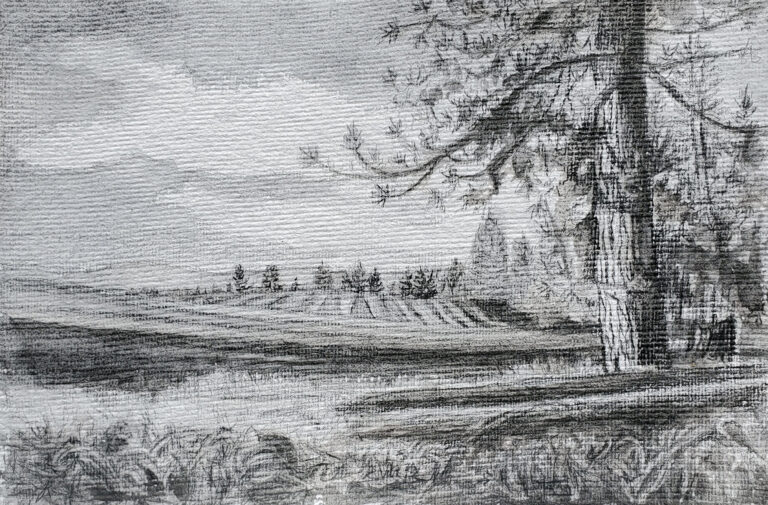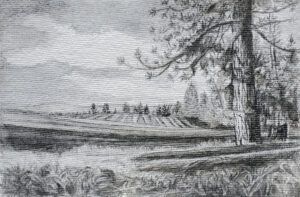 Along Happy Hill Road, 6 x 9″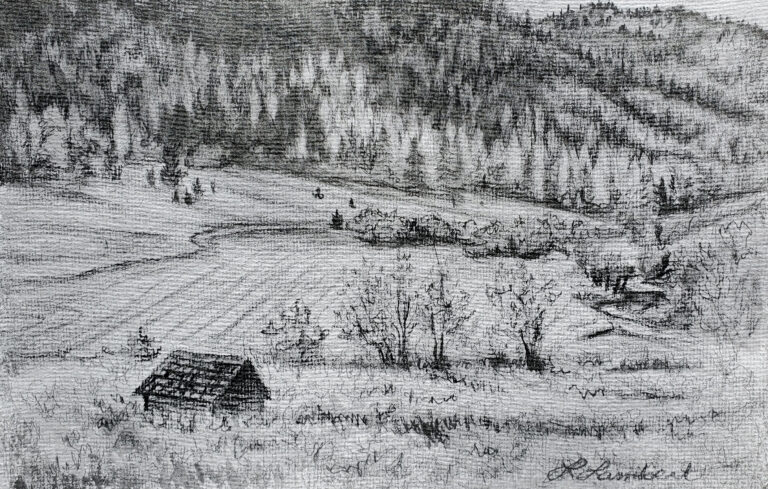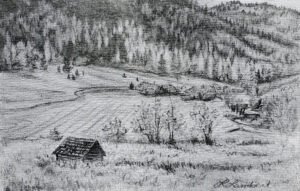 Frontier Cabin, 6x 9″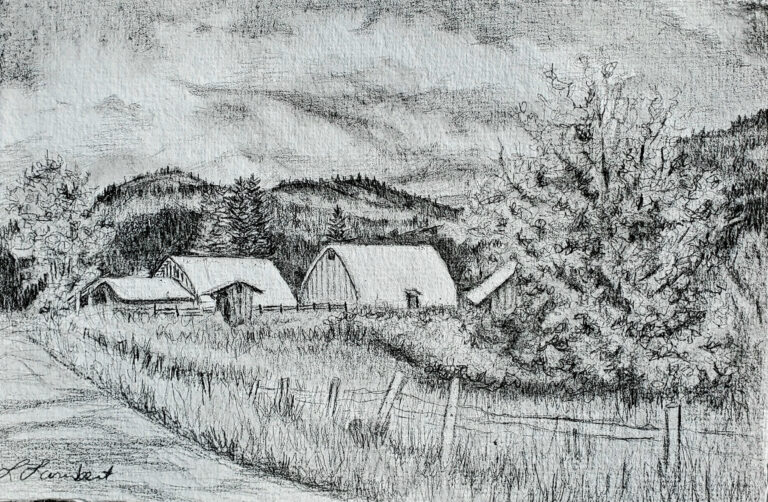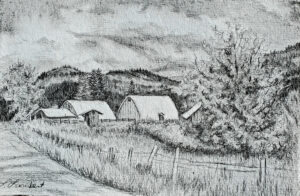 Barn Study #2