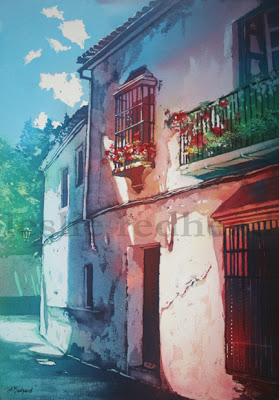 Flores de la Ventana
14×20″
I was finally able to sit down and complete my pour over the weekend.
Most of what I did was lighten a couple of areas, brightened the flowers, and straightened lines.
The photo below is some of the work done by the students in my class.
I loved teaching them and feel like each one came away with an unique painting.

Examples of class work