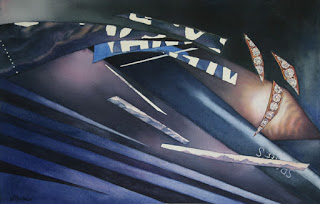 Crashing
watercolor
14×20″
My painting, Crashing, had been accepted into the show and I there to see the show as well as pick up another painting.
To my surprise and my delight, I discovered that Crashing won an Award of Excellence. Yeah! Happy Days!
The show is on from now until February 19 at the Federation Gallery on Granville Island.
More information can be found by clicking
here
.