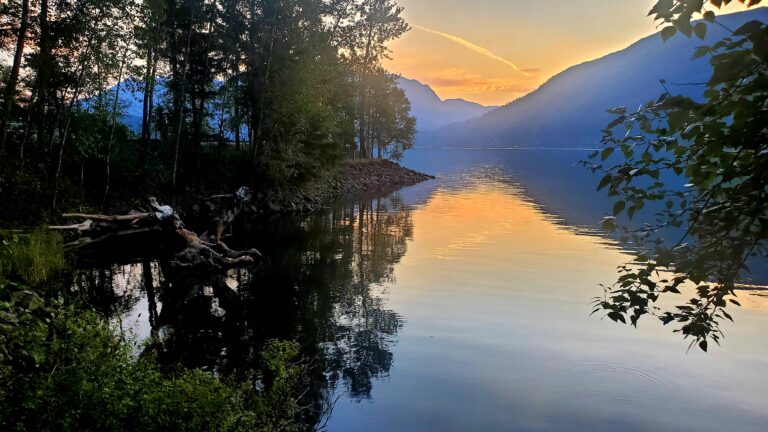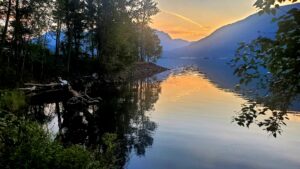 Last week I spent the week in Harrison Hot Springs, British Columbia teaching at the BC Paint- Out for the Canadian Society of Painters in Watercolour. And what a wonderful week of watercolor it was!
The week started off with the exhibition of paintings by several of the members at the Ranger Station Art Gallery. There was a reception for the artists, students, and community. The next day was the start of the workshops and I taught plein air painting. I had a small group which was perfect because I had a student that had never painted before. She turned 80 that week and since she has always wanted to paint, her family decided it was time for her to start. With the smaller group, I was able to focus on teaching some basic principles of art and watercolor, including how the paint moves and values.
We stayed close by the Ranger Station and painted some trees in black watercolor as a way to get our brushes wet.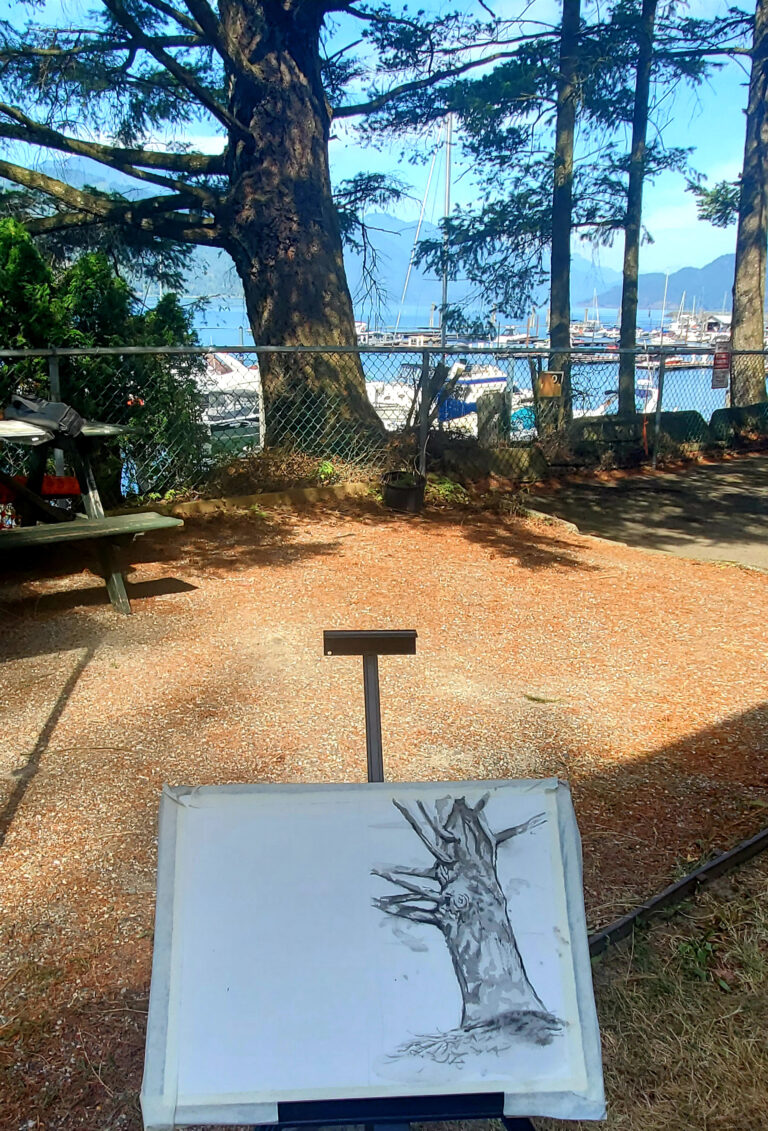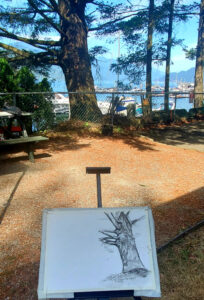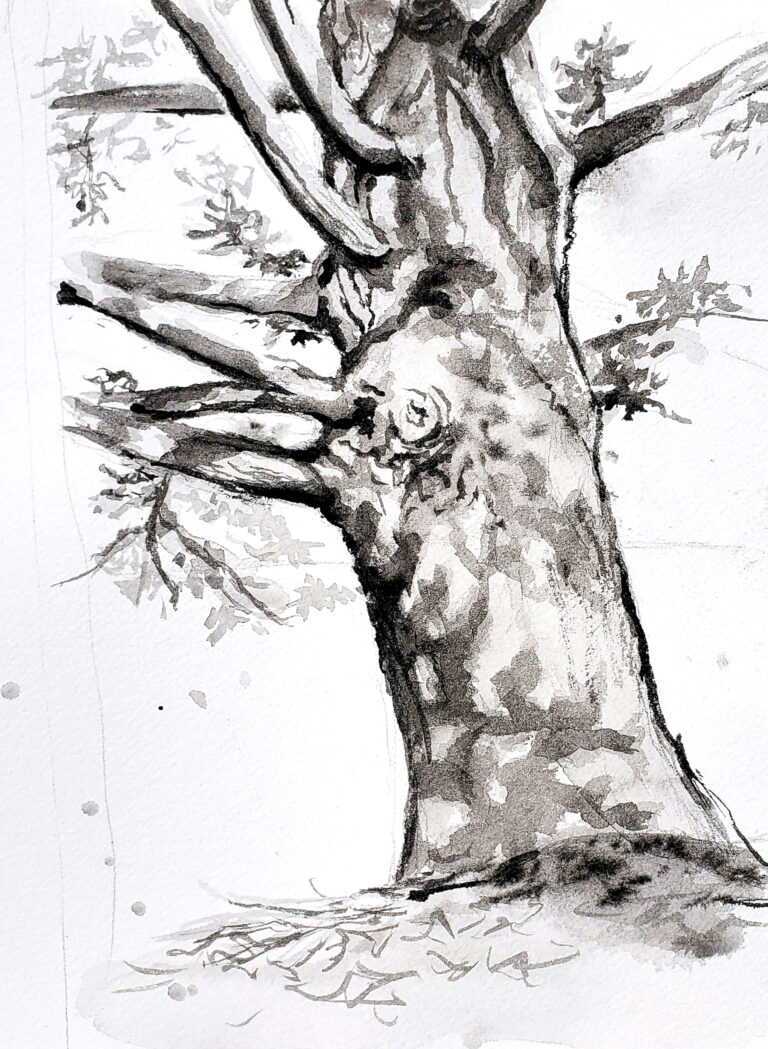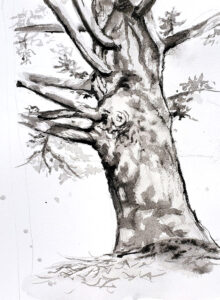 The next day, my little art group headed out to Greenpoint Park and discussed atmospheric perspective and we were able to paint in color.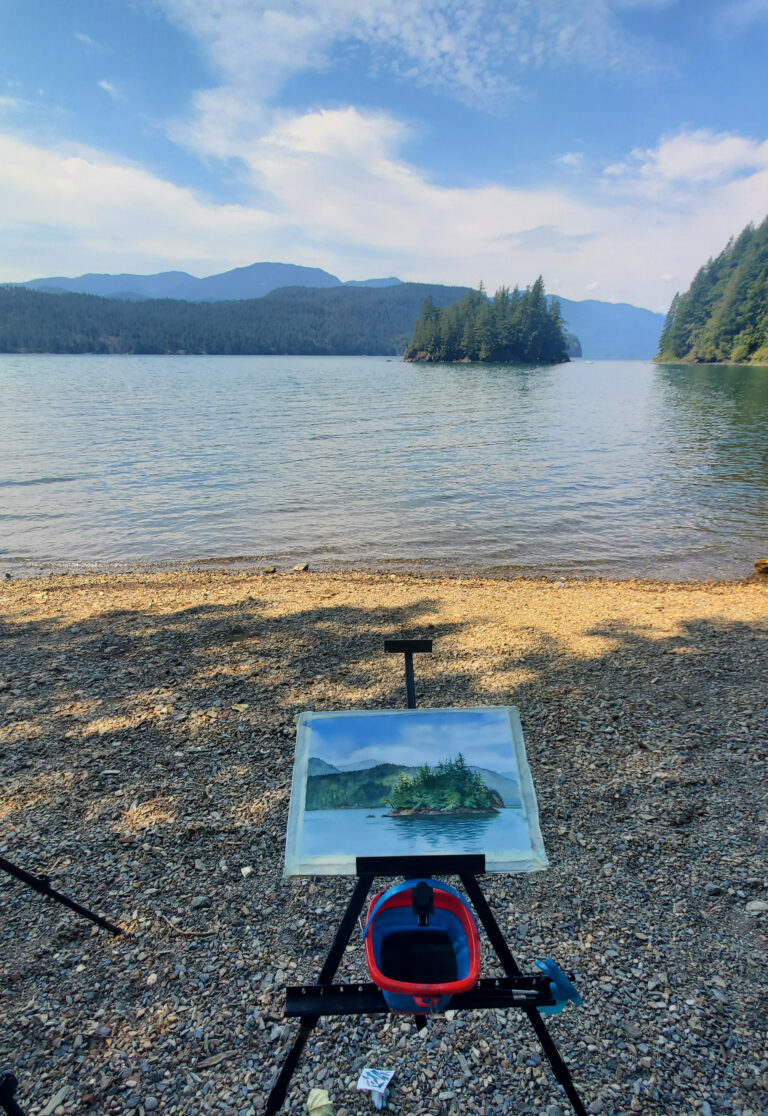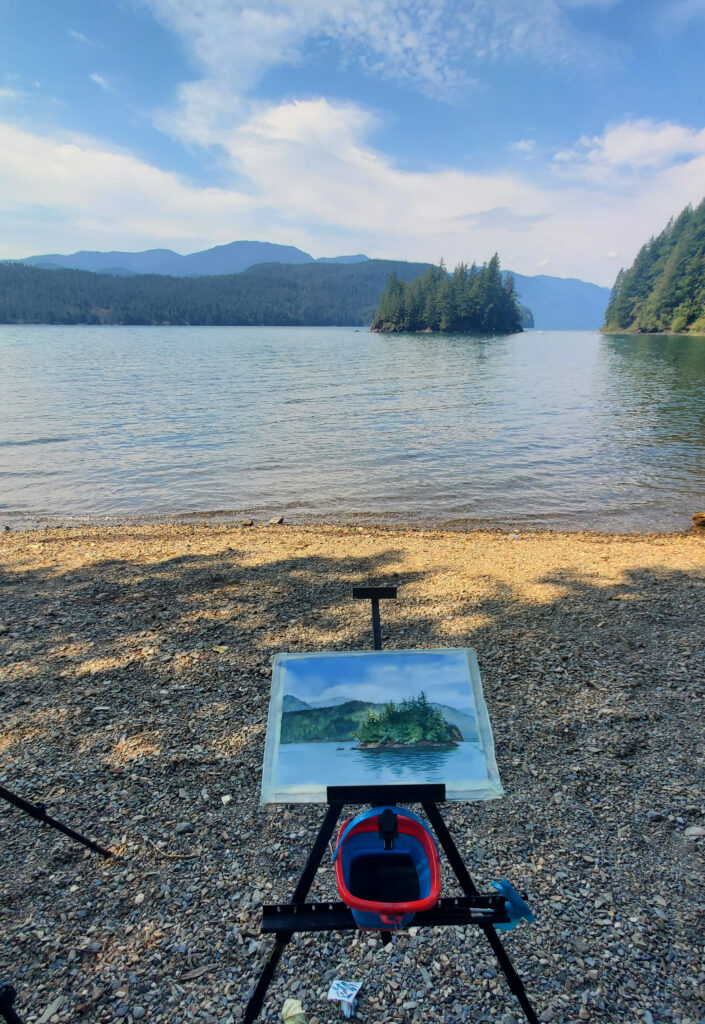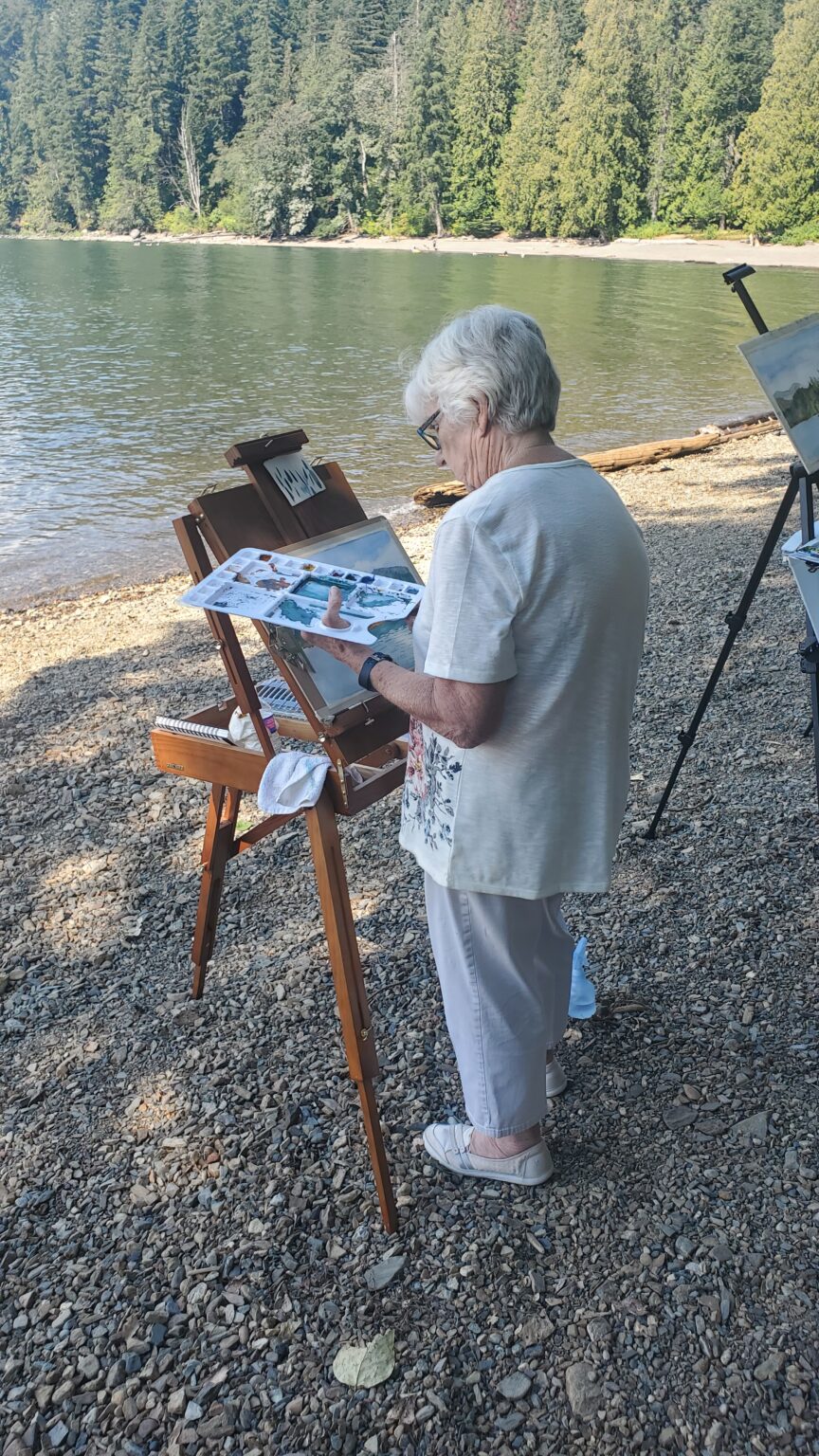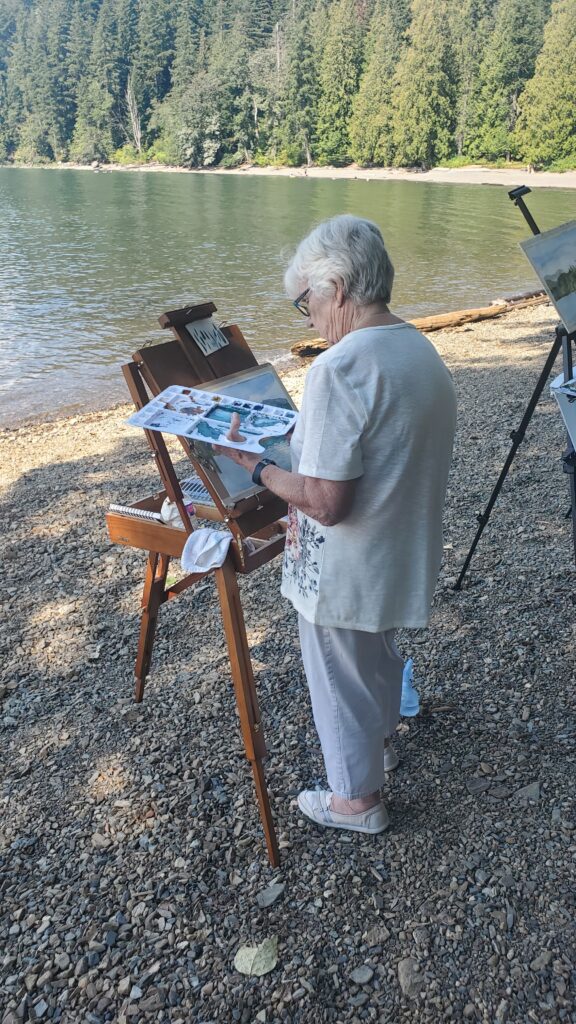 Wednesday and Thursday brought a whole new group and a whole new way of painting as I taught a poured watercolor course. These eager students had fun letting go and getting messy.
The painting that we poured is a view from the top of Abercrombie mountain which is the highest mountain in NE Washington. It is on the borders of Washington, Idaho, and British Columbia.  It is from a hike I took earlier this summer. I chose this view because I wanted to teach how to paint the sky with a brush and incorporate that sky into a pour. I also wanted to show how to create a sense of distance.
Since I am usually busy helping my students mask and pour, I don't have time to get the work done on my own painting. In that case, I will do a few paintings in different stages of the pouring process that are ready to go. You can see that even though the 2 paintings are the same scene, they are both unique because of the pouring. The same with my students.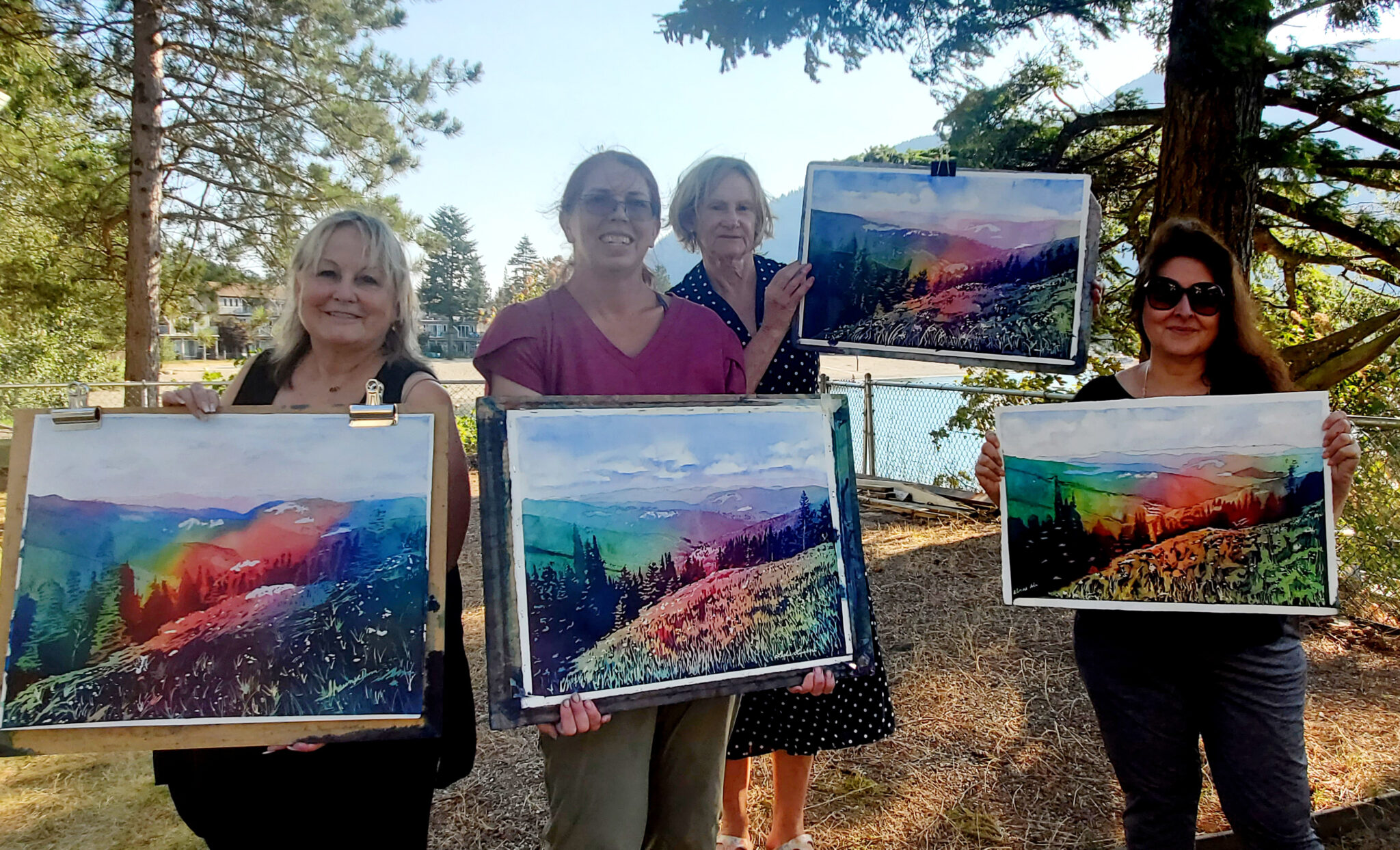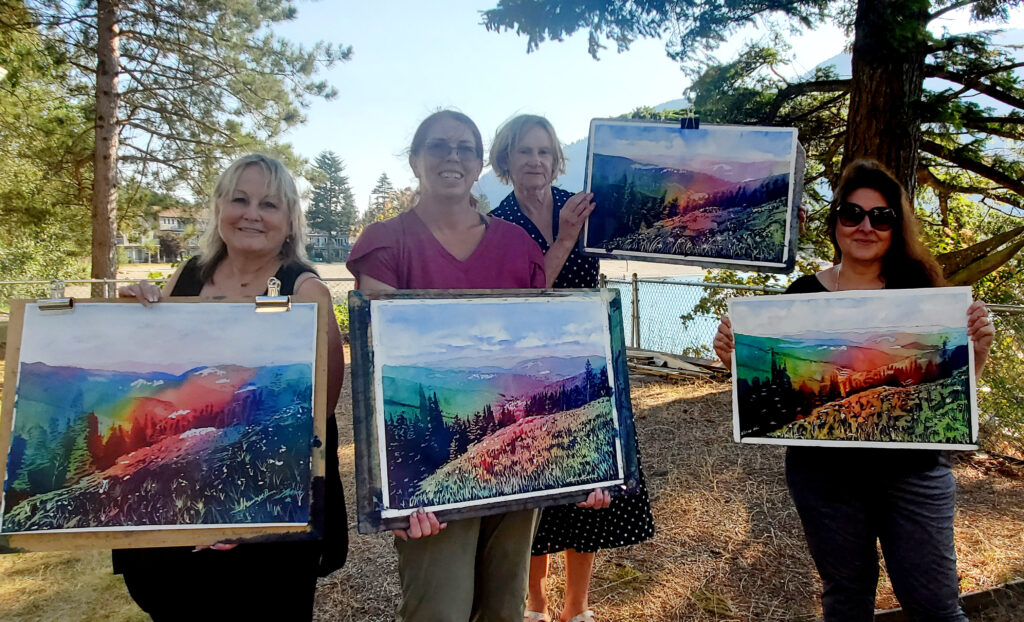 The week ended with a presentation by the fabulous explorer and watercolorist David McEown. David has been painting the Arctic and Antarctica for nearly 30 years. He gave a wonderful presentation about his travels and the materials he uses to capture the wildlife that are on the move.
However, the best part of the whole week was to be back among artists. These are my type of people. We discussed paint, food, travels, business, and the highs and lows of being an artist. And although there may be some lows at times, this week was definitely a high and makes all those woes and lows of being an artist disappear.