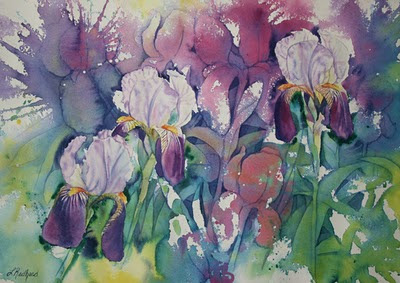 Iris Garden
14×20″
Prints available through Fine Art America by clicking
here
.
I can't believe I forgot to post this painting!! It sold to a very good home recently and when I went to look for it here on my blog, I realized that I didn't post it. Silly, busy me.
The painting is from a workshop I taught this past spring from my Iris Period. (Hey- Picasso had a Blue Period – I can have an Iris Period) It was during my Iris Period that I painted many paintings of Irises.
This lovely painting of irises in a garden, titled
Iris Garden
is now available as prints on paper or canvas and as cards on
Fine Art America
.