This entry was originally posted on Tuesday, February 28, 2012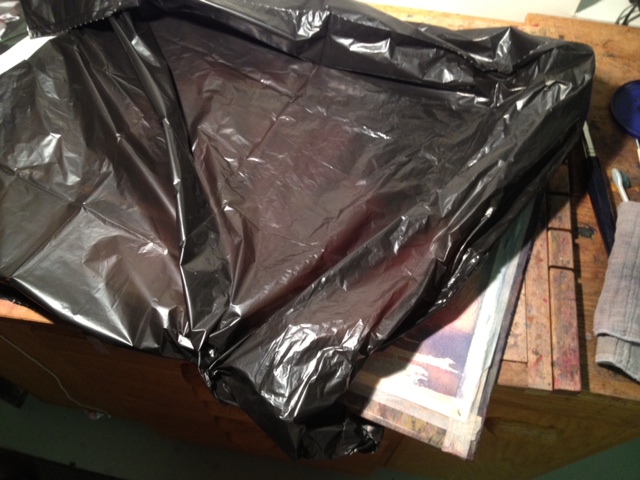 In one of my previous posts I mentioned that masking fluid should not be left on your paper in a hot or sunny place. It should also not be left on your paper for long periods of time.
This is because it will bake into your paper and never come off. To prevent this from happening, be sure to take it off of your paper within a couple of weeks of application. Even if you are not done.
It is easier to reapply the masking fluid than it is to paint the painting over.
However, I have had success with keeping the masking fluid on my paper for up to several weeks.
I was able to do this by putting the painting in a dark plastic garbage bag and keeping it in a cool spot.
Just make sure the paper is dry before you do this or it might mold.
The other important thing about this is that you don't forget about it! (which I have a tendency to do)
Now that I have a basement studio, it is easy for me to leave it out where it can be seen but is still in a cool area.