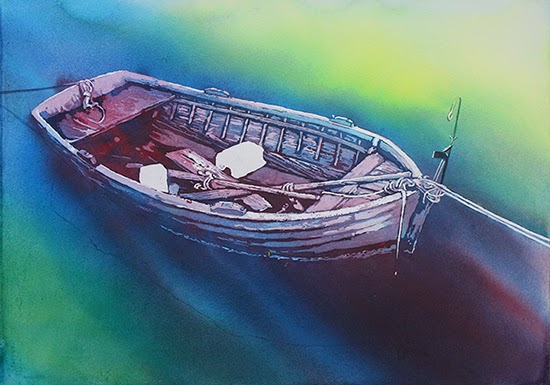 Floating In A Cloud
16×20″
Last weekend I taught a pouring workshop at the Metchosin International Summer School for the Arts at Pearson College in Metchosin, BC. Pearson College is a world college and is one of the most beautiful campuses I have seen. It is located on the southwestern tip of Vancouver Island with lush rainforest type foliage and gorgeous turquoise water.
My studio for the weekend was in the boathouse, which was appropriate since we painted boats.
I kept pinching myself while I was there, thinking, "Wow! this is my classroom! I love my job!"
I definitely feel blessed.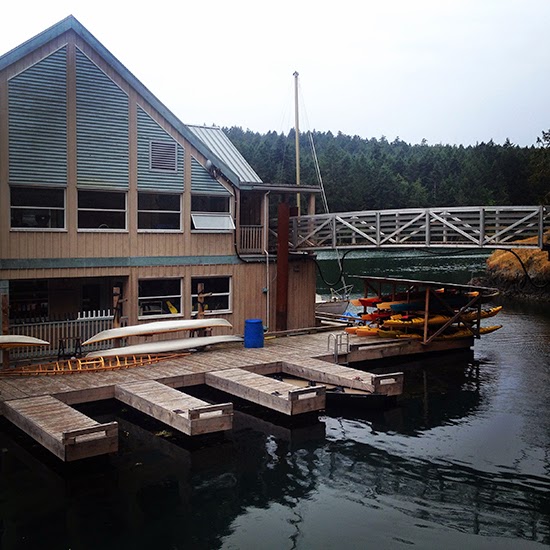 I had a wonderful group of 12 people, mostly from the area.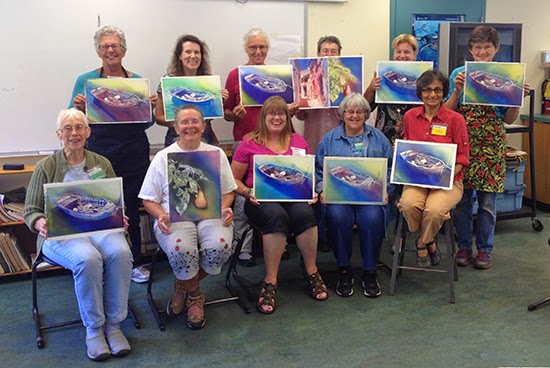 Almost all of them did the boat along with me and they did a fabulous job! I hope that they are able to apply what they learned in the workshop to their own home studio practice.