This entry was originally posted on Monday, March 6, 2012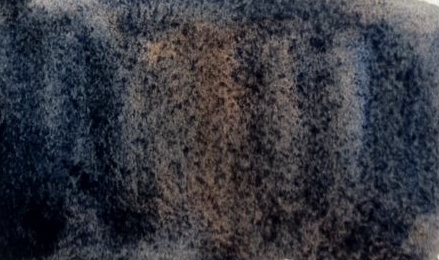 There are so many reasons to love the mixture of French Ultramarine Blue and Burnt Sienna for your blacks.
One is that you can vary your black between the warm and cool and give it life.
This can be seen in the window behind the portrait of Harold.
If it were just black, it wouldn't be as interesting and it would look like a black hole.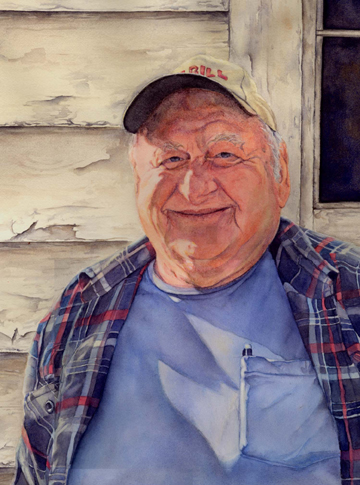 Harold
My greys in the wood are also done with the US combo.
Another reason to love this combination is that both French Ultramarine Blue and Burnt Sienna granulate and push and pull each other. I love that!!
Knowing this, I can use it in places where I want texture.
For instance, I use it for rocks like below.