This entry was originally posted on Sunday, March 4, 2012
The Sunday Secrets question for the week is from Marney in Surrey, BC
It is: What would you suggest for a good brush for putting down a wash?
Thanks for the question, Marney.
I actually use a few different types of wash brushes depending on what I am doing.
My favorite one is just a 2″ hake brush.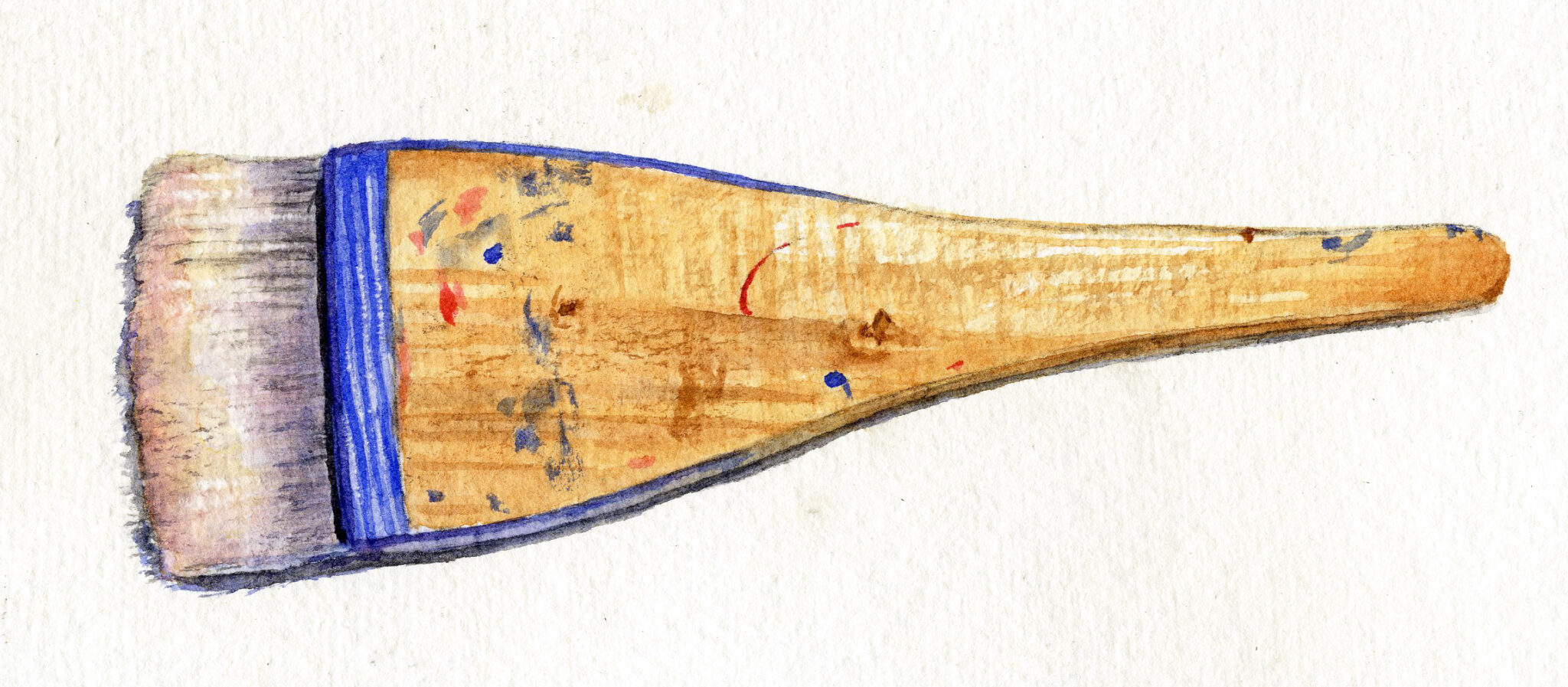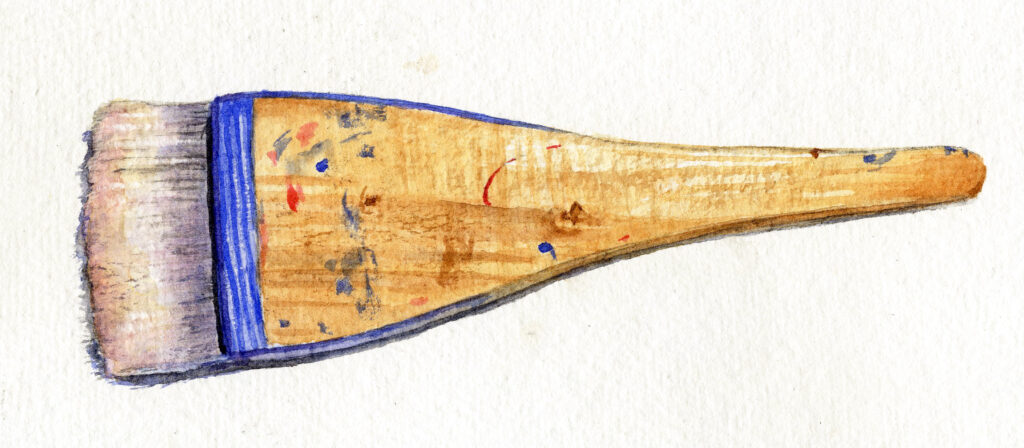 I like this type of brush for a nice even wash and when I layer my washes. For instance, I use it for my layers of poured watercolors when I wet the paper before I pour the paint. The reason for this is that it is soft enough not to scratch the surface or lift the layer of paint that is already there. I find that the synthetic wash brushes tend to lift the underlying layer of paint when you stroke it across the surface, no matter how soft it is.
The hake brush is a Japanese brush made with soft white goat hair.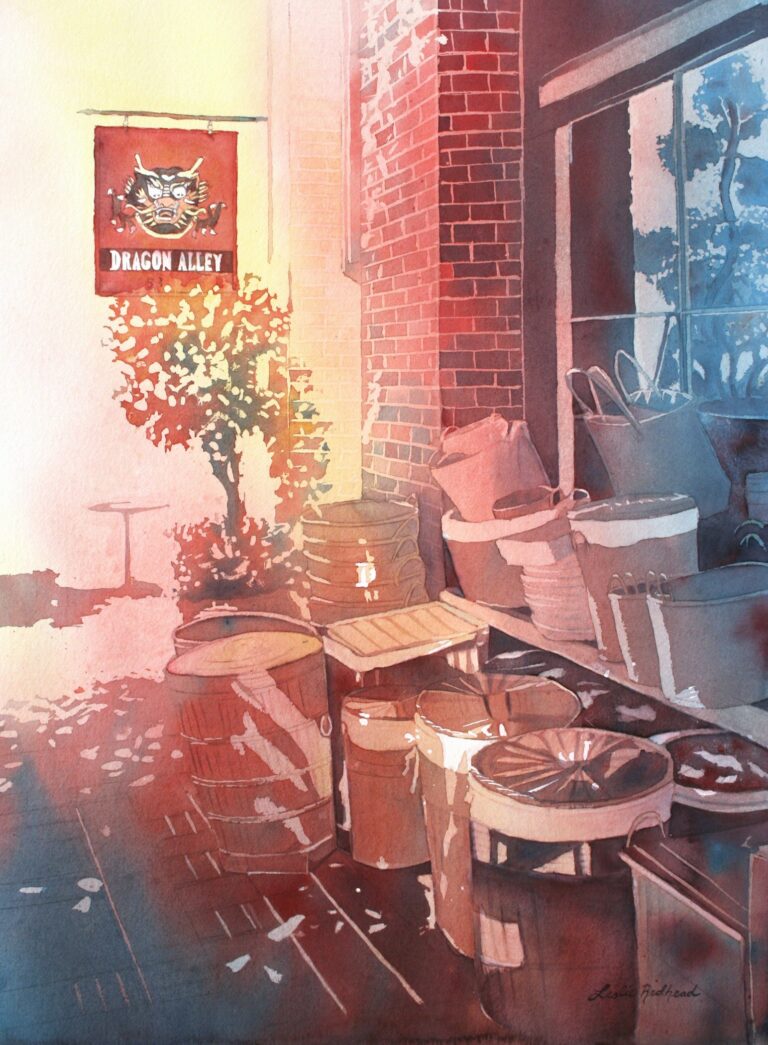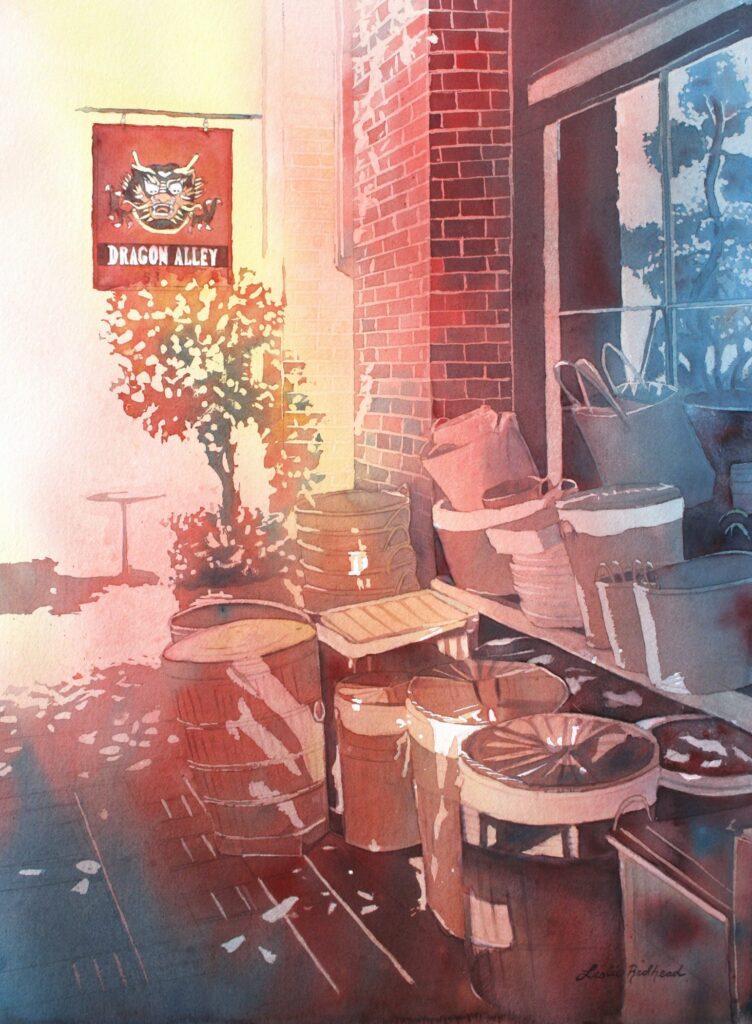 This painting was wet with a hake brush before the paint was poured across the surface. The surface was wet again with the hake brush before another layer of paint is poured.
I also have a couple of synthetic brushes. A 2″ and a 1″ brush.  I use these when I want texture, usually in my backgrounds. I tend to use it in a criss-cross pattern. The larger brush is used for larger paintings, the smaller brush for smaller paintings.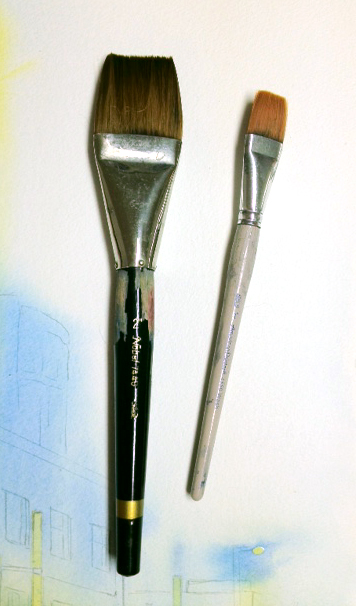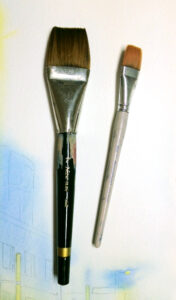 The wash in the background is done with a 1″ synthetic wash brush.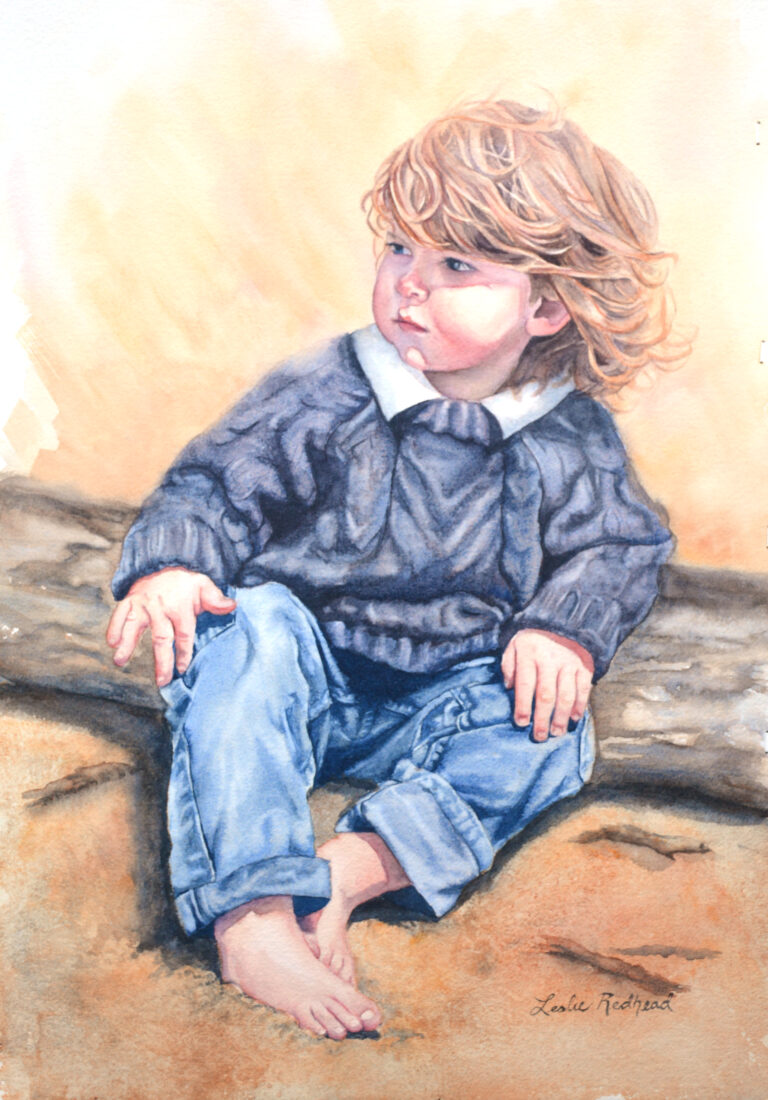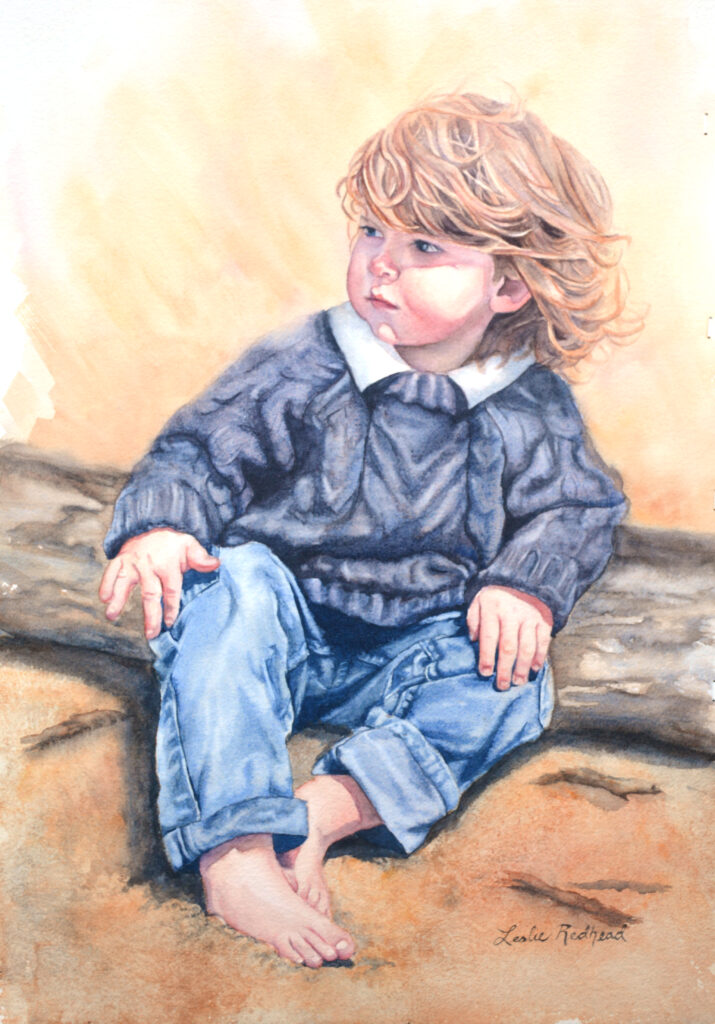 *Update: I still use my hake brush for my poured watercolor paintings but I have since discovered how useful  a 1/2 inch or 1 inch cat's tongue can be in creating backgrounds.