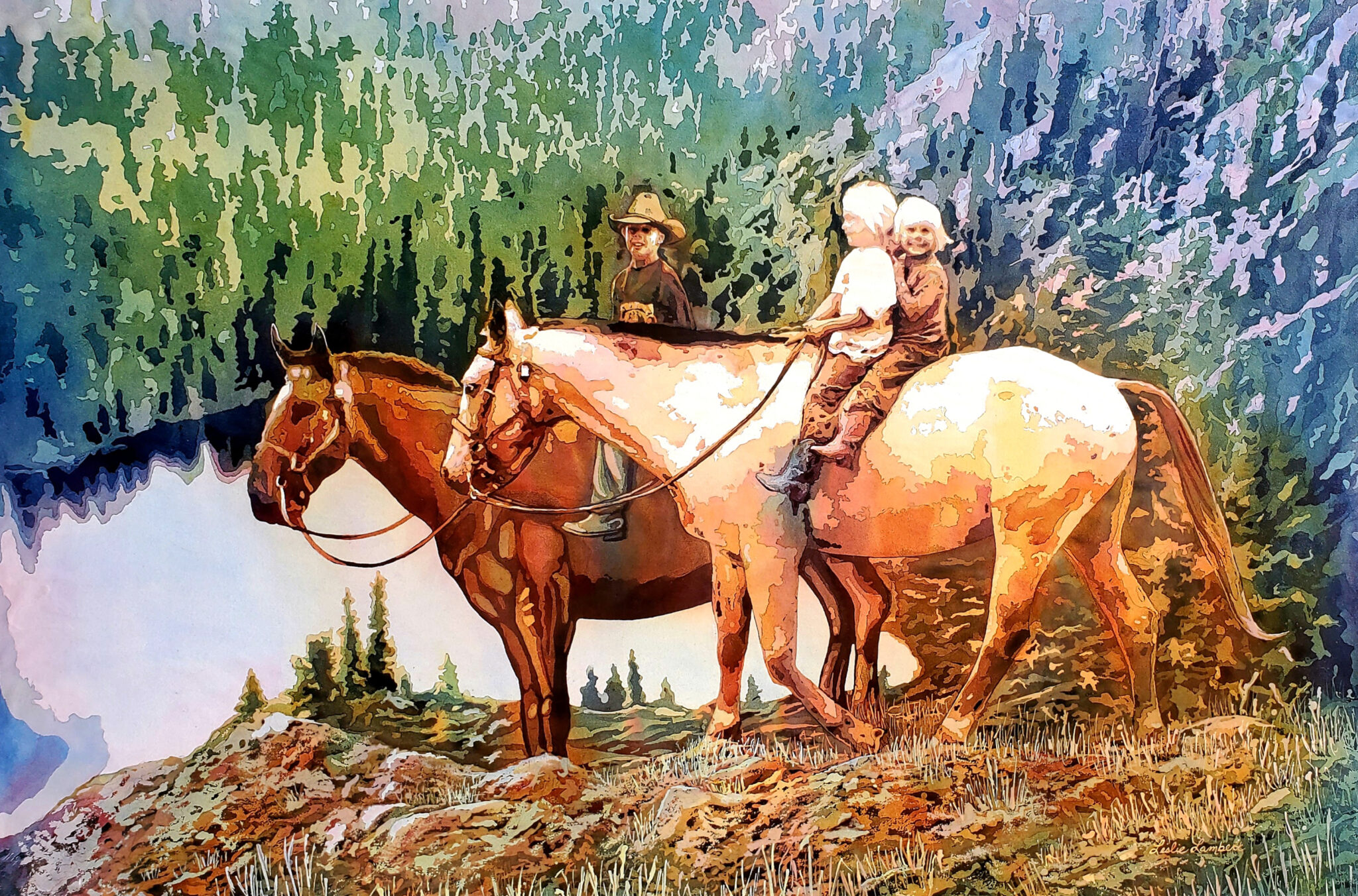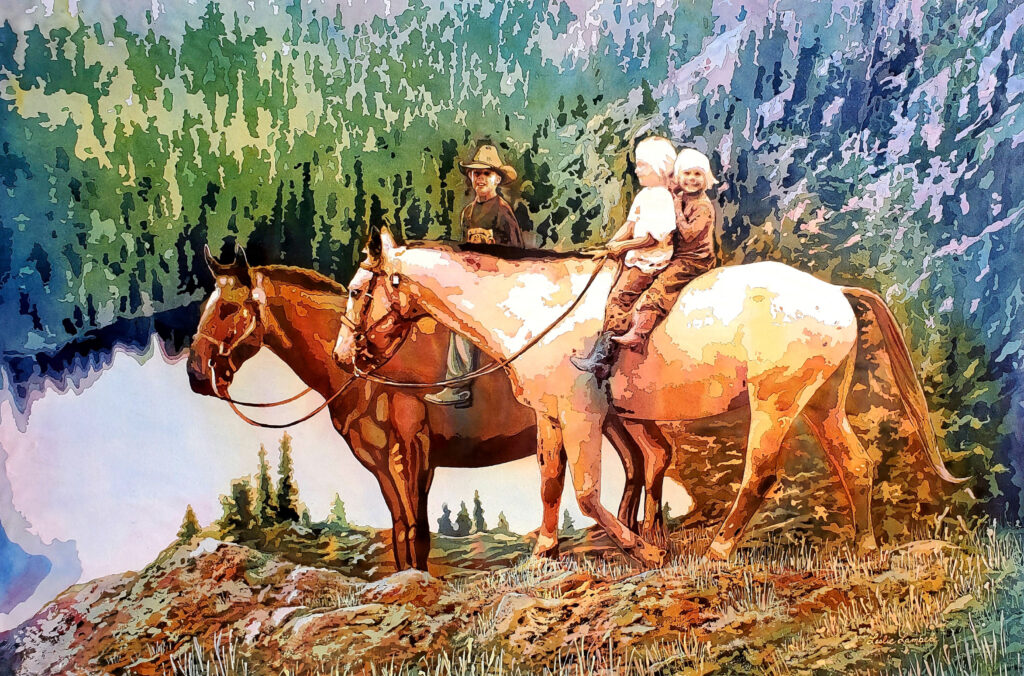 I am someone that likes to take on new challenges. So when a couple contacted me about creating a large custom painting for their new home in Sun Valley, Idaho, I was intrigued by the idea.
The idea for this painting started with a photograph of their 2 girls when they were younger on a large horse. The family loves to horseback ride and this photograph was a favorite of theirs. However, they also wanted me to include their son in the painting. And they wanted the painting to be 40×60″.
The couple sent me several photographs of the kids and their horseback riding trips. I went through each one and started to sketch out some ideas. The first couple of ideas were not exactly what they wanted but after some discussion, I started to understand better what they were looking for. They wanted the son on horseback also and they wanted the piece to be somewhat abstract and more contemporary looking to go with their new home. That gave me the idea for a pour since details are not as refined and it does look more abstract.
Upon their approval for the sketch, I set to work creating 2 smaller studies, exploring color and composition some more. Then I was able to present the 2 studies to them, discussing what they liked and didn't like. What was exciting about this part was that I chose a background based on the photos they sent me. It was a lone photograph with the family all together standing in front of a lake. I did not realize that it was their favorite holiday spot and went there many times when the kids were younger, making sure they had their photo taken in the same spot every year.
Once I received approval to move onto the large piece, I stretched my watercolor paper to canvas stretcher bars and drew it out, getting it ready to pour.
Now I have poured this large before on my Believing in Magic painting but I only did 2 pours and it was done in sections. That meant I only masked once. This time, I masked 5 times, pouring 6. It was a challenge to pour that large but the biggest challenge was that I did it in my mother's home. I had to cover everything with plastic and canvas drop cloths. I also had to lock the dog's in a bedroom while I poured because they thought it was great fun to watch me dance around trying to pour and wanted to play. Fortunately, my son was there to help monitor all that as well as do some filming of the process.
Below are the process photos.
After the Big Reveal, I did do some minor changes to the painting, mounted it to a cradled board and varnished it. Finally it was delivered to my client's new home and hung just inside their entryway.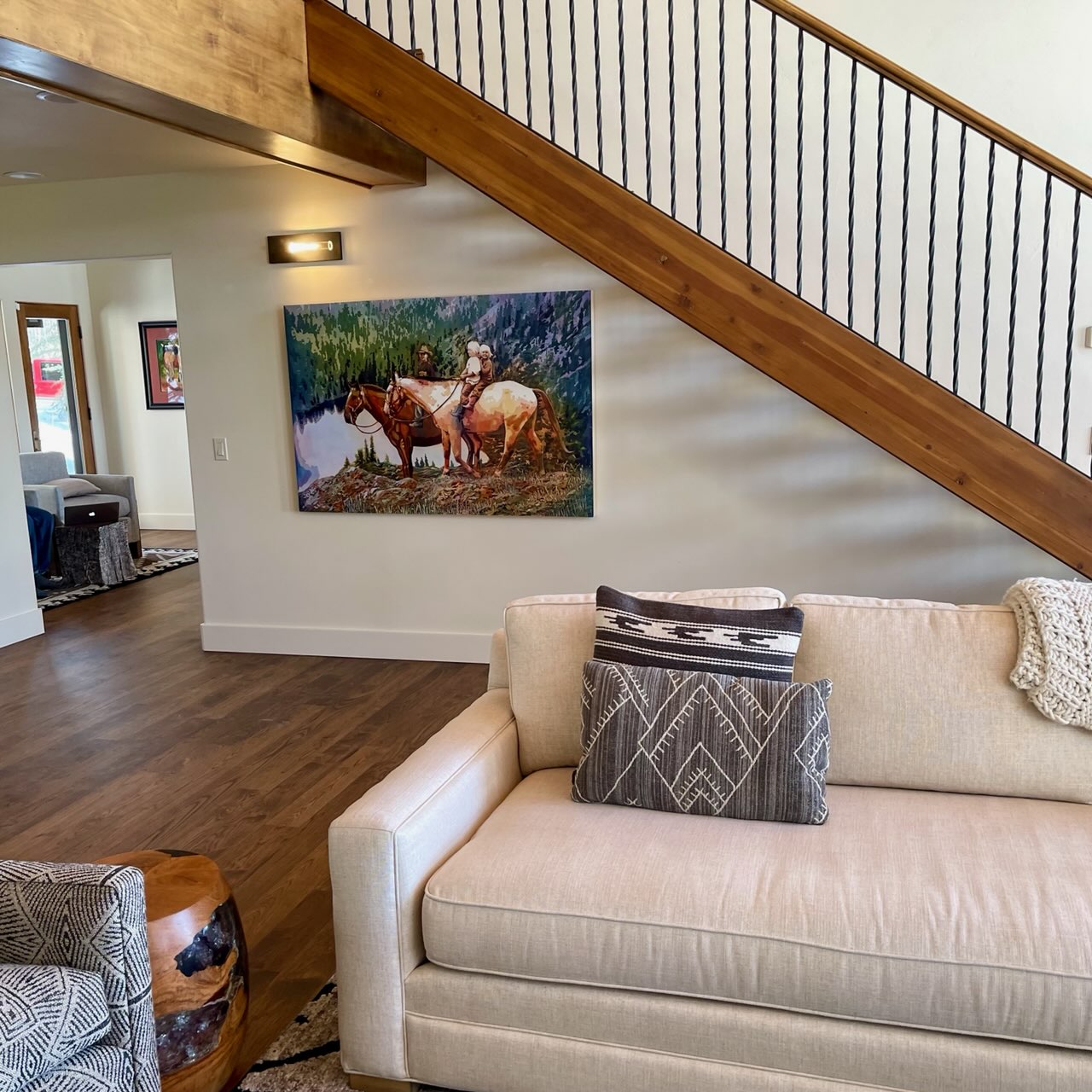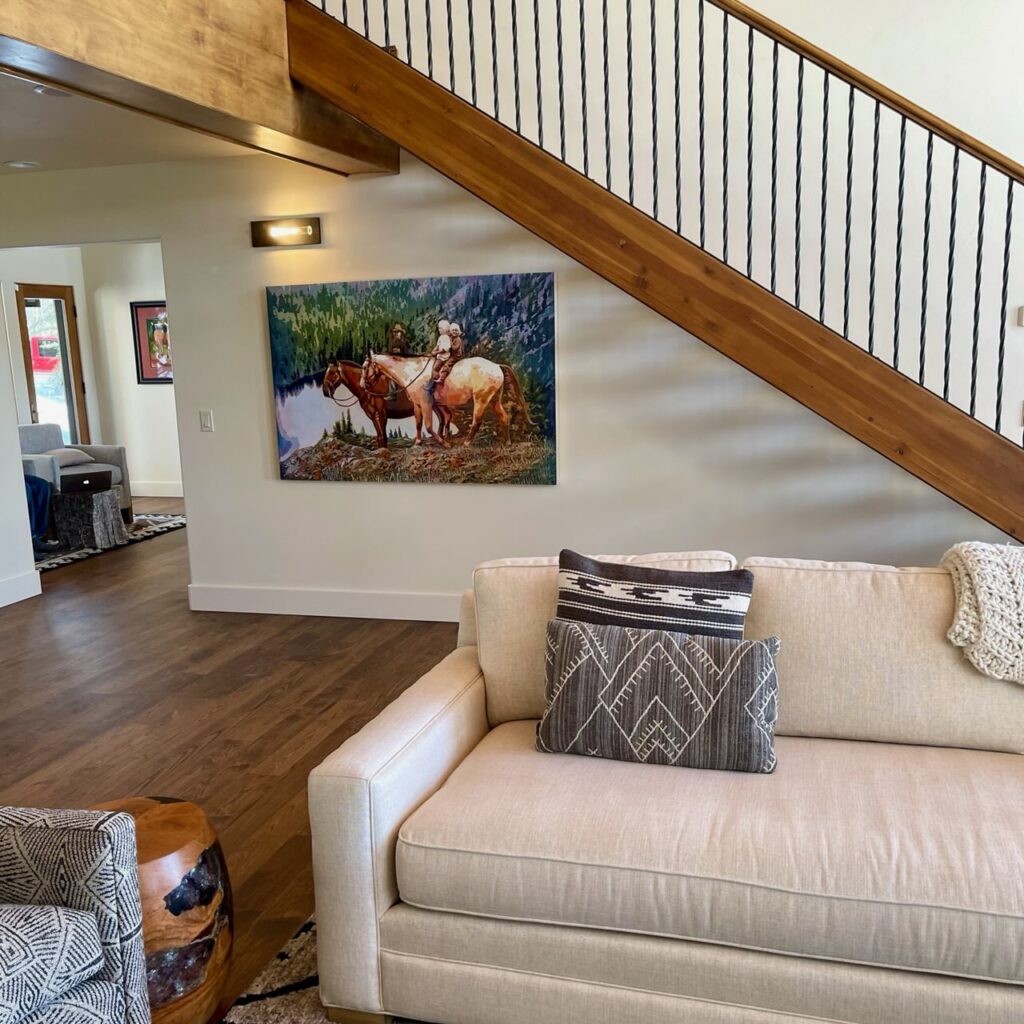 With the help of my son, I did create some Reels on Instagram showing my process. You can view those by going to my Instagram @leslielambertfineart