This entry was originally posted on Wednesday, June 20, 2012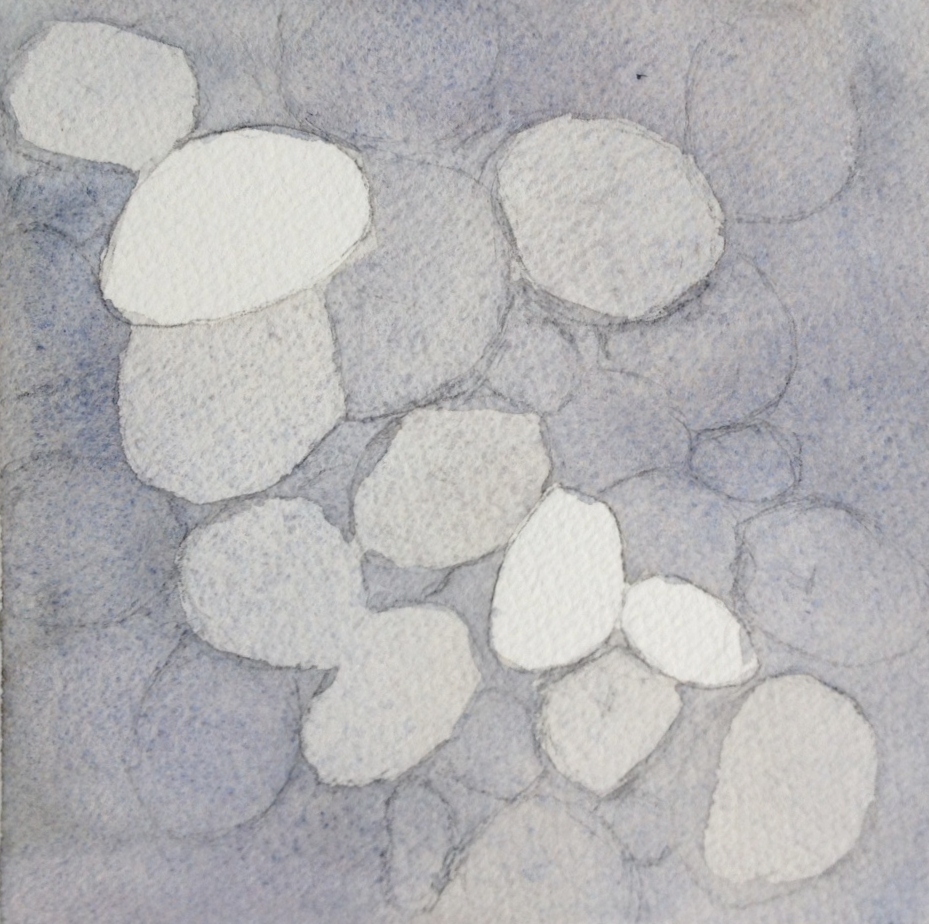 Now that your painting has dried, it is time for the next step.
You will draw in some more ovals, perhaps making a couple of incomplete ones appearing as if they are under the now white ovals.
Using your French Ultramarine Blue and Burnt Sienna mixture, only slightly more concentrated (think of the consistency of tea with milk),
you will paint around the original white ovals as well as some of the ones that you just drew.
I put an X in pencil in the ones I wanted to save so I knew which ones to paint around.
There were the 3 original white ones and 8 more that I chose to paint around.
These appear lighter than the background color.
Let it dry