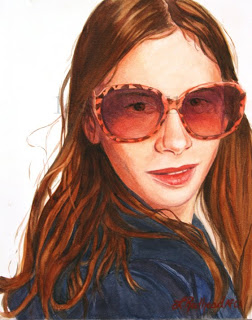 Shaded Beauty
11×14″
On May 11-12, I am teaching a workshop on Watercolor Portraits on Clayboard (also called Ampersand Aquabord) at the Monterey Centre in Victoria, BC.
Clayboard, or Aquabord has a beautiful surface that accepts watercolor quite nicely. It is also very easy to lift, scrub, and erase. Perfect for portraits.
However, due to several requests, I have decided that I will also be teaching watercolor portraits on paper. For those that would prefer to work on paper, you are most welcome to do so. I will be demonstrating the same portrait for both the clayboard and the paper.
One of the demonstrations will also be on how to paint someone with a darker complexion and what colors to use. Students are welcome to follow along with me and my portrait.
To register, please contact the Monterey Centre at 250.370.7300
I will also have extra for purchase if you are unable to make it to Island Blue.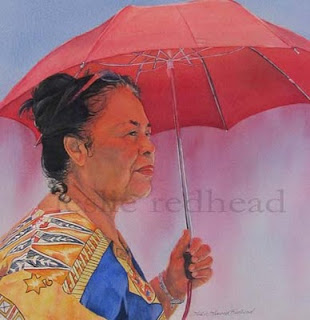 Island Shade
21×23″