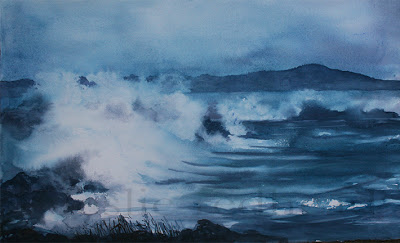 Winter Blues
18×30″
One of my favorite workshops to teach is Dynamic Waves and Water.
This is because we get to really splash around and make some waves!
Winter Blues is a painting I did last week to show the class. It was inspired by the photos I took during a winter storm at Oak Bay Marina in Victoria.