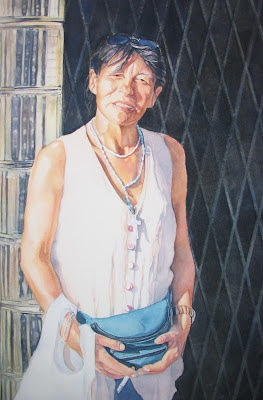 East End Girl
12×19″
I was going through some of my old files the other day and came across this portrait that I did many years ago.
It is of a street person here in Vancouver long before I had any idea we would end up moving here. My brother-in-law offered to show me and my camera around the city. This lovely woman ended up walking with us down the street and talking our ears off. I then explained to her that I am a watercolor artist and asked if I could take her photo. She was thrilled.
East End Girl is the finished piece.