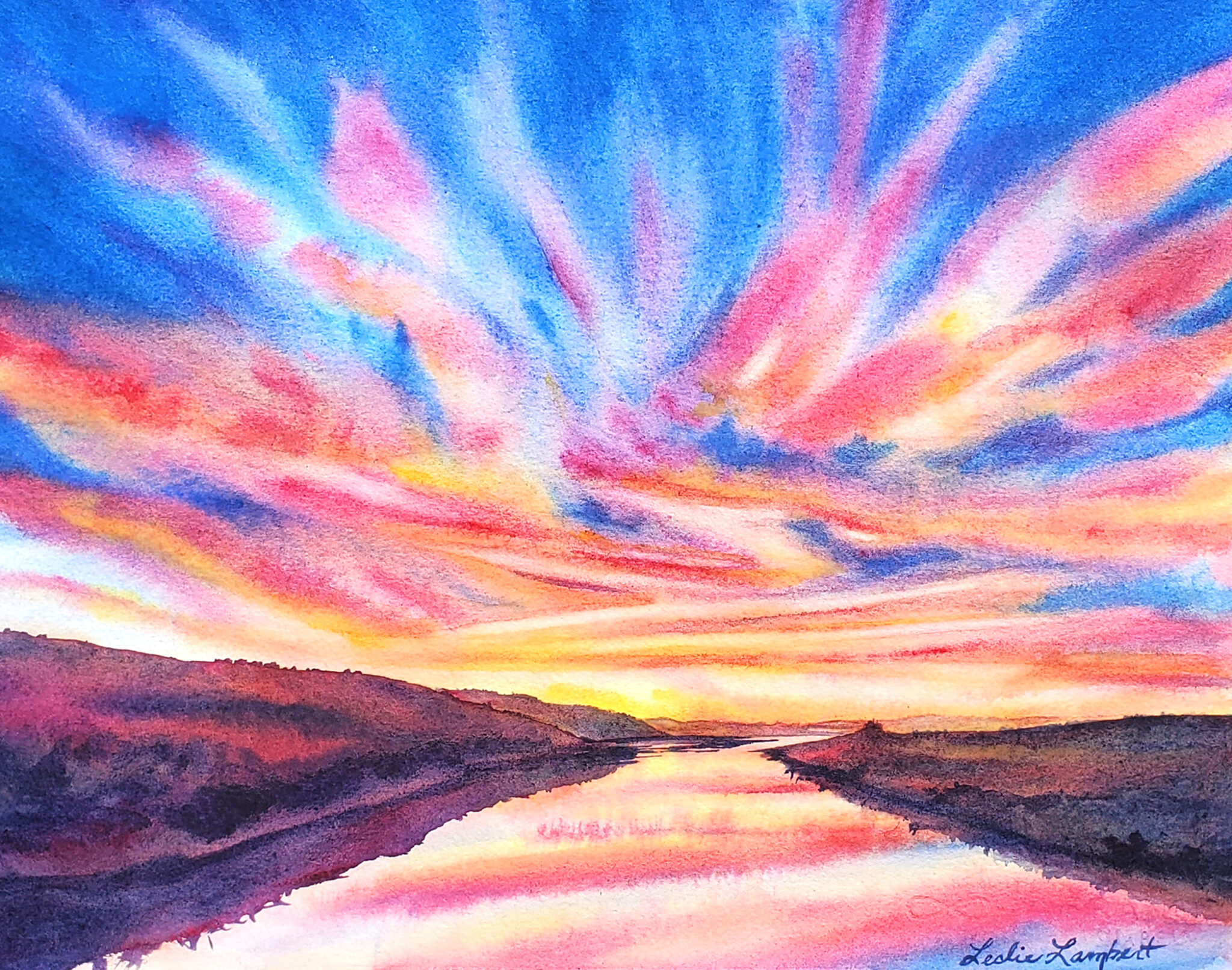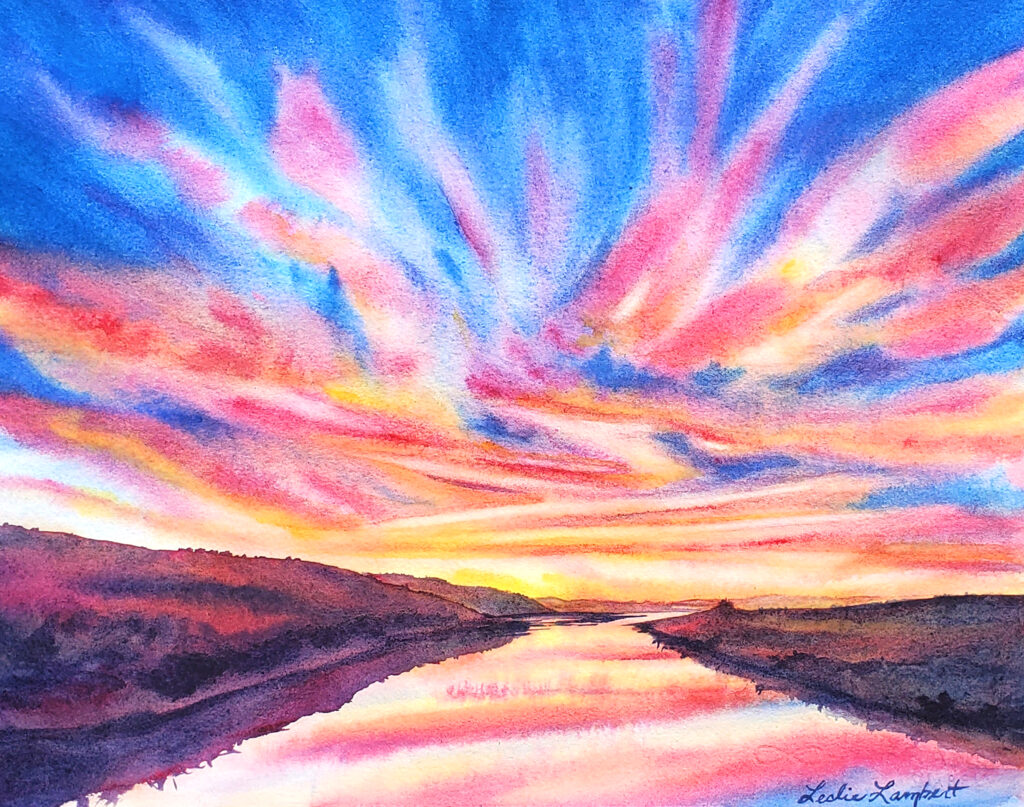 Escaping
10 x 12″
Ever want to escape the drabness of winter into a colorful summer sunset?
That is exactly what I did this week.
From what the news is telling me, most of North America has plunged into frigid temperatures and seems to be covered in ice and snow. Texas is in panic over it and here in Central Washington, we received 8 inches over two days. The thermometer said 15ﹾF outside and my weather app claimed that the wind chill was -15ﹾF during one of our winter storms. The temperature has risen slightly but not enough to melt anything. If the cold doesn't make you want to go outside, trudging through 8 inches of snow will certainly seem daunting.
It is also reading break at the university so instead of another day at the computer, making video tutorials, grading projects, and answering emails, I escaped into my paints. I wanted to paint something warm and colorful to help me with my cabin fever. I found one of my many photos I had taken of the beautiful sunsets that are common in Central Washington and painted away.
I also wanted to try out a new tripod that I had recently purchased. This tripod is so I can film with my phone instead of my DSLR. It seems to be easier to set up and more portable than my regular camera and its tripod. There was also this thought in the back of my mind that I would try to figure out how to post more to Instagram, including its Reels feature.
This is what I discovered about the tripod and Reels. Although the tripod is more portable, I noticed a sway during part of my video that I hope to adjust next time. The tripod also does not extend high enough for large paintings (I tried to use it with a large pour). And I can't listen to my music while painting. Usually I connect my phone to a bluetooth speaker to listen to music but that feature turned off during the video. I guess I could sing to myself but singing is not my gift and do I really want that recorded for you or my posterity? Not at all.
Finally, I can't film for Reels and for YouTube. Format completely different. I mean, I guess I could but painting horizontally doesn't not work for the vertical format of Instagram and the phone. I could crop the video and show part of it for Reels but if I did that, my sweeping horizontal strokes are cutoff and something seems to be missing. It is kinda like peekaboo with the brush. Where did it go? Oh! There it is! Wait it is gone again! Now it is back. It will be an adjustment for sure for me to figure out. How do all these people do it? Do they not have lives? Or do they not sleep?
I did create a time lapse video of the painting for YouTube. Here it is.
If you want to follow me on Instagram and my attempts at Reels, you can do so by clicking here or find me @leslielambertfineart​