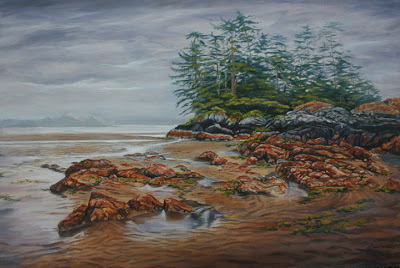 Frank's Island
oil on canvas, 24×36″
Every now and again I decide to dabble in oil. It is a nice break from watercolor but sometimes I just don't have the patience for it. Plus I will dabble a little too much with a piece trying to get it just right.
With watercolor, you have to be done at a certain point or you ruin the painting or the paper.
Not so with oil.
Fortunately, Frank's Island sold to a wonderful person while it was still on the easel and before I had a chance to fiddle around with it for months on end.
I am happy to know it will be going to a good home.