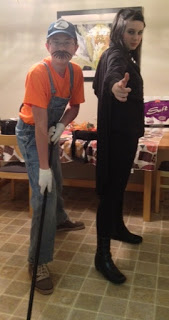 I'm taking a little break from painting to enjoy spending some time with the kids (and some chocolate)
These are my two wonderful children.
My son is dressed up as Eario, the janitor of the Mushroom Kingdom (Mario Bros)
and my daughter is a character from a show she watches, called Ergo Proxy.
I was excited that my son wanted to be a janitor for the day and was able to convince him to sweep the house.
We tried to dress up our dog, Twilight, as a black widow spider.
She was not too happy about it.
She gave me these sad eyes, wondering what I was doing to her.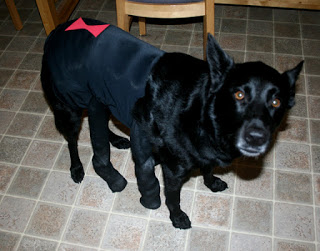 Twilight's birthday is today and
yes, she is our Vampire Dog.