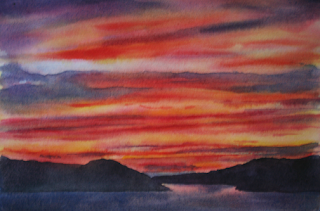 Sunrise I
7×10″
I am currently teaching a course on skies.
This past week we did a painting of sunrises/sunsets.
We painted from a photograph that I took of a sunrise on Vancouver Island.
The Island always has incredible sunrises.
Since my students like to see an example of what we paint beforehand, I did a small sample for them.
The above painting is the one that I did in my studio while preparing for class.
Here is the painting that I did as the demonstration to my class: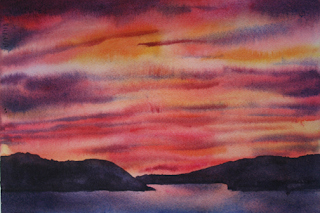 Sunrise II
7×10″
I know which one I like better but I am curious to know which one you like better.