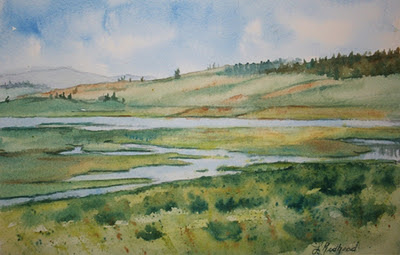 Yellowstone Park
7×10″
Today is World Watercolor Day! I am not sure the origin of World Watercolor Day but I am very happy it is in existence. I feel so blessed to be an artist doing what I love. And what I love is watercolor!
I spent my morning painting one of my favorite places – Yellowstone National Park. The above scene always takes my breath away and I could never tire of painting it.
How did you spend the day celebrating this fantastic medium?