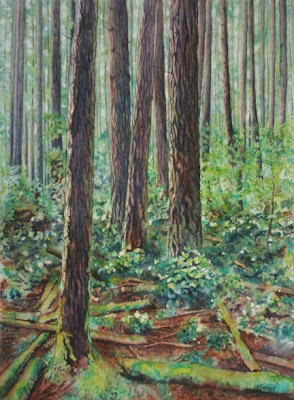 Into The Woods
21×29″
I think I have mentioned in a previous post that I live near Pacific Spirit Park in Vancouver.
It is part of the University of British Columbia's Endowment Lands and has all these incredible trails that run through an old growth forest.
I have spent the past several months training for a 10K by running on these trails and just love it!
My dog loves them also.