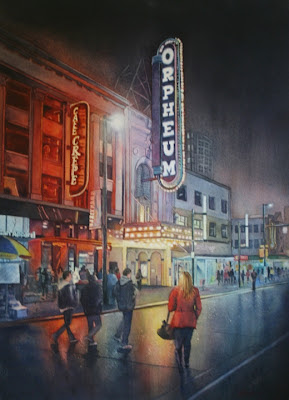 The Orpheum
21×28″
I finally got around to photographing the finished Orpheum painting yesterday.
I really enjoyed doing a night scene and want to do more!
This painting (along with several of my other paintings) will be on display at the Jericho Arts Centre starting at the end of the month.
More details about that show will come later.