This entry was originally posted on Wednesday, January 11, 2012.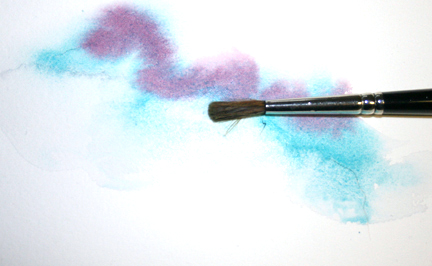 Sometimes you want to soften an edge that has dried or lift a color just slightly. An old synthetic round watercolor brush works great for times such as these.
It is also good for mixing large puddles of paint and you don't want to ruin the tip on your beautiful, expensive kolinsky sable.