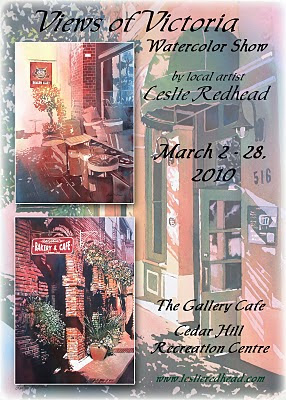 My show, Views of Victoria, opened today at The Gallery Cafe. I have about 35 pieces that are hanging in the Gallery. My larger pieces are mostly pours of the city. The smaller pieces are my quick landscapes.
My sister did this wonderful image to advertise for the show. Thank you Kris!
The artist reception is this Friday, March 5 from 7-9pm.
Hope to see several of you there.