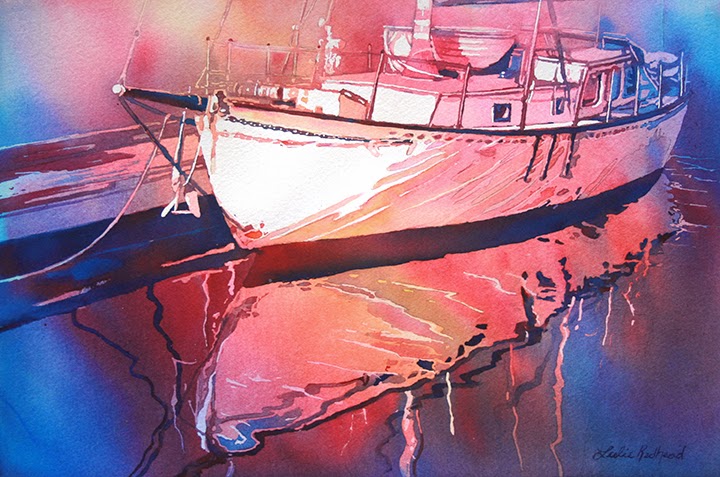 Tickled Pink
poured watercolor
15×22″
Wow! I can't believe that it is 2015! And I am just tickled that my painting, Tickled Pink sold to a lovely and wonderful patron. What a great way to end 2014 and to start a new year.
Now that the New Year has arrived, it has most of us thinking about resolutions. Including me. I am not usually one to make BIG New Year's Resolutions because I feel like I am constantly reassessing my goals throughout the year. And I always feel like I am falling short. However, I have had a goal that has been sitting around for much too long. I have been procrastinating it and it is time to get it done. I figured if I tell others about it, I will have to complete it. So here it is:
As many of you know, I have written a rough draft for a watercolor technique book. My goal for 2015 is to better organize the content, complete the edits, and get my book published! (That exclamation point is me yelling it out to the universe)
Ok. There it is. I've said it. Now I have to do it, right?
I would love a little nudge every now and then from my readers to remind me to get me moving.
I would also love to hear what your artistic goals for the year will be.
Perhaps we can help each other along as we resolve to create more in the coming year.
Thank you for being with me this past year and into the next:)
Happy New Year!