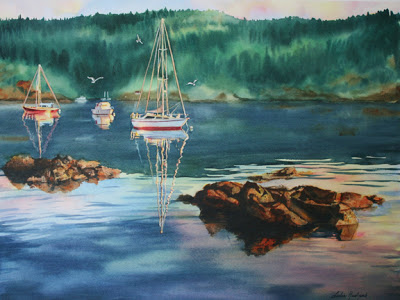 Brentwood Bay Beauties
18×24″
Most days I think, "I love my job!!"
This past weekend was no exception.
I taught a course on creating water in watercolor to the Art Group of Comox Valley in Courtenay, BC. It was a fabulous group of women that took me right in and treated me like I was one of them.
My host, Kate Brown, invited me into her beautiful home and shared not only her home but her stories, delicious food, and passion for art with me.
I felt so spoiled!
Thank you to all of you for such a wonderful weekend!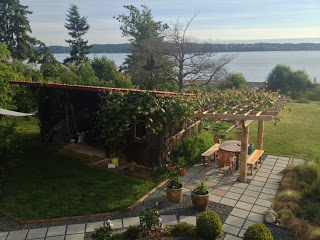 The view from Kate's deck.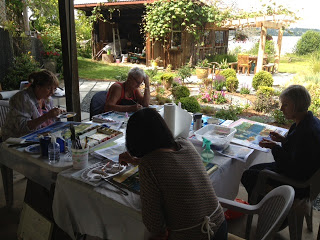 Some of the participants painting outside.
The weather was fantastic!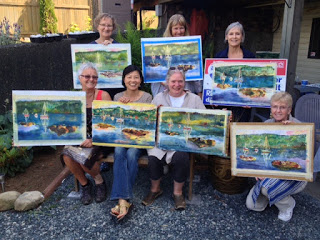 The finished product!
They all did so well.